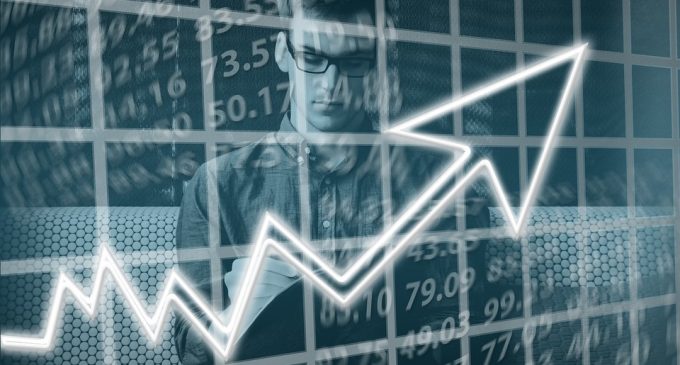 As the year 2018 draws to a close, cryptocurrencies had begun to show signs of positive activity for the past two days and all the major tokens had banked significant gains. Cryptocurrencies bounced from lows and given the short-term price action momentum we could see further gains until December 31st.
Bitcoin driving the market higher
The most popular cryptocurrency bottomed out at $3,124 on the Bitstamp exchange and currently sits at $3,698 after an impressive 17% move up in less than four days. In our last weekly crypto analysis we've talked about a downside pennant, saying at that time that it could be a reversal signal, given the extreme oversold conditions. That theory had materialized and congrats to all of you that managed to profit.
Ether recovers
Although this had not been the best year for Ether, as it recently lost the second place by market cap in favor of the XRP, since December 15th the price action managed to surge on the upside by more than 20%, breaking above the $100 psychological level that we've mentioned in our last weekly crypto analysis.
Don't forget that we also have the Ethereum fork taking place on January 16th, which will bring new features to the platform and that could be an additional boost for the price action.
XRP consolidates its second spot
Although it weakened for the past month, in line with the market performance, XRP jumped from 27 cents towards 37 cents from December 15th, consolidating its second place in the global ranking and reaching $14.78 billion in market cap. Expectations are high around the Ripple company, as it may launch its XRapid service next year, in an attempt to disrupt the current cross-border payment system, threating to end the business model of companies like Swift.
The bubble popped – what's next?
A lot had been said about the cryptocurrency bubble and unfortunately what everybody thought was just a rumor proved out to be true. We've witnessed this year the pop of one of the biggest bubbles in history and now the question remains: what's next?
It won't be wise to expect very strong gains following this massive selloff, but we think a long-term bottoming formation will start to unfold. Current yearly lows might be breached short-term, but the downside potential is limited, considering the current extreme oversold conditions. It will be much better to focus on short-term market movements until the buyers will manage to accumulate enough.