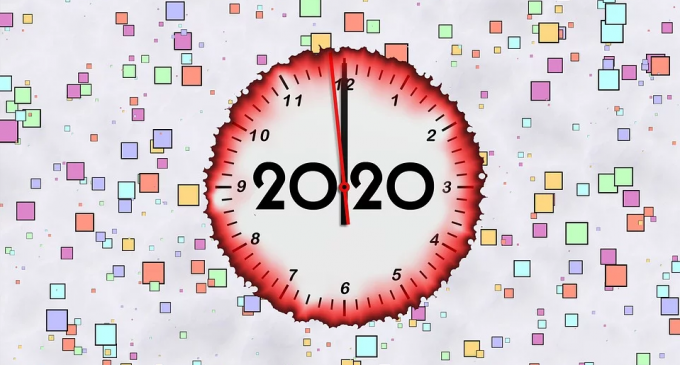 Another year passed and we wish a Happy New Year to all people celebrating the holiday. Unlike 2018, the cryptocurrency market performed positively, as a whole, with the large-cap tokens leading the market recovery. On January 1st, the global market cap started at $127.3 billion and on December 31st it stands at $193.3 billion, accounting for a $66 billion in gains.
Although cryptocurrencies recovered from oversold conditions, the January 2018 highs look far from reaching at the present time. Cryptocurrency investors saw volatility this year with it many opportunities had arisen. Since it's the last day of the year, we would like to talk briefly about the cryptocurrency market performance, as well as a few things to watch in 2020.
Bitcoin = still the only game in town?
We can conclude that Bitcoin had been the main beneficiary in 2019 since investors had invested with caution following the 2018 bear market. The Bitcoin price is up around 100% YoY, but what's even more interesting is the rise in market dominance. Currently, it stands at 68.2%, levitating above other competitors.
With no real contender for the first spot in the global rankings, 2020 could be another Bitcoin year. Doubled by the next halving event, volatility could remain elevated in the new year. Still perceived as a "crypto safe haven", Bitcoin should be the top pick among institutional investors and that will favor more inflows.
Altcoins on the rise in 2020?
There had been no major surprises in 2019, and most of the large-cap tokens managed to consolidate their leading role. Ether, XRP, Tether, Bitcoin Cash, Litecoin, and EOS continue to dominate the top 10 list and at the present time, there is no other coin able to threaten their position.
A lot of things will surely happen in 2020, with the main attention on cryptocurrency regulation. In addition, the industry will watch closely for new projects developed by big companies, or even cryptocurrencies developed by governments. Government officials refuse to give too much information on the matter, but we already know that entities like the PBoC (People's Bank of China), the Fed (US Federal Reserve), and the Russian Central bank had been analyzing the idea of a national digital currency.
Our take is that 2020 will represent a one step ahead for the digitalization of the financial system, but at the same time, we must mention that traditional cryptocurrencies have small chances until the regulatory issues will be solved.