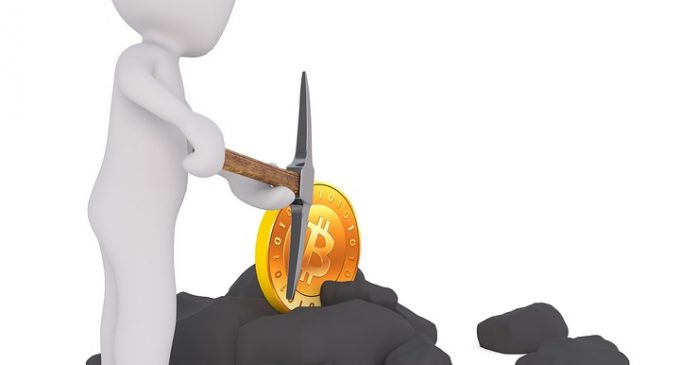 The Bitcoin price continues to be in a pretty bad spot at the present time, hovering around $8,000 on the Coinbase exchange, down more than 40% as compared to the June highs. In the absence of new positive boosts for the price, the market selloff could continue in the near-term, as we've anticipated in our last weekly crypto analysis, but there is a major event approaching and that could ignite the Bitcoin's activity again.
Halving scheduled for May 2020
For those of you that don't already know, the next Bitcoin halving is expected to take place in May, 2020. What a halving basically means is that the rewards given to miners for each new block gest cut into half.
Expectations around the event are great, given that the Bitcoin price movement before and after previous halvings had some similarities. The Halloween Effect did not work for Bitcoin this year, but the next halving could be the next boost for the price.
According to cryptocurrency trader Parabolic Trav, the pattern occurring around this process is the following:
Bitcoin rises impulsively prior to the halving.
An equally strong dump happens in the second phase, contributing to a massive drop in market sentiment.
A new market cycle begins when conditions are very depressed.
Speculations are already intensifying, even though there are approximately 7 months until the Bitcoin halving will occur, and happens because similarities between the prior three events are obvious. During all three halving events, the Bitcoin price consolidated or increased. That means buyers should expect valuations to remain at least stable around that time.
Right after the halving, the price increase accelerated, in the case of the first Bitcoin halving, while during the second one, market participants had seen the price moving lower impulsively.
Bitcoin price action favorable?
Even though some technical analysts claim that Bitcoin is now in a good buying position, we believe that some additional weakness could be seen towards the end of 2019. Regulatory scrutiny seems to be one of the main drags on market sentiment, but as the halving process approaches, the market should refocus its attention on the May 2020 event.
It's very important for traders to understand that past events do not guarantee the same thing will happen again. There could be additional factors weighing on Bitcoin, which could postpone a major rally by a few months. People wanting to trade around this event should have a long-term vision and not expect huge profits overnight.