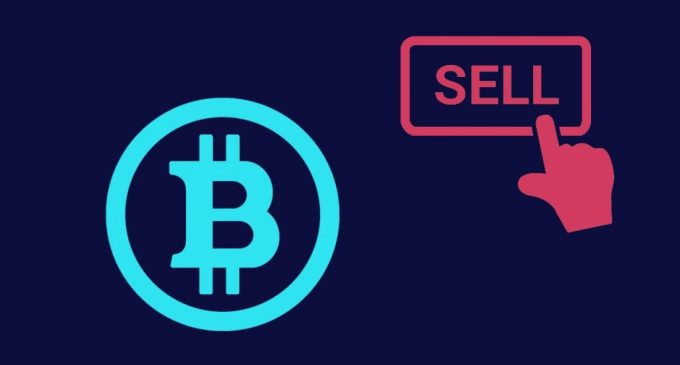 This is no time to be in cryptocurrencies, with all major stock markets dropping by more than 30% in less than 3 weeks. If some people had any doubts that the way risk assets (stocks, ETFs, etc.) perform will influence a volatile cryptocurrency like Bitcoin, now things are very clear. Not too long ago we've talked about Bitcoin dropped below $9,000 as financial markets started to panic and yesterday, March 12th, 2020, the price tanked towards $4,000, before retracing a bit higher.
No time to own high-risk assets
Cryptocurrencies are heavily influenced by the risk sentiment in global financial markets and that's the main reason why Bitcoin tanked at the same time stock markets did. This is not a time to think about the May-scheduled halving event since now the issue is a potential economic contraction due to take place this year. What typically happens during these periods is that we have massive liquidation across all asset classes.
Simply put, institutional and retail investors are selling parts or whole holdings, in order to raise cash. At the same time, forced selling also occurs, since some of the market participants have leveraged long positions and get margin called.
Bitcoin in the negative – more downside ahead?
This week's price action wiped out all the 2020 gains and now Bitcoin sits in the negative. March 12th had been the largest selling day since December 2017, since the price dropped by more than 40% in a day. That's not an encouraging sign for buyers and despite a temporary retracement higher, the near-term prospects are negative.
However, it does not mean we couldn't see some further gains on the upside in the following days. We believe the December 2019 lows will be the next key area to watch and it's located around $6,500. The bigger picture had changed completely now that the price had managed to reach a new yearly low.
In the absence of any major bullish catalyzer, we think the January 2019 low is the next likely target for Bitcoin and it potentially could move lower. In the meantime, both buying and selling opportunities will occur, given the high level of volatility.
This year we'll have the third Bitcoin halving and history already repeats itself, given the high level of volatility and price swings we're witnessing right now. At the same time, if we look over 2-3 years, it could also mean that a new bull market is bound to begin later this year.