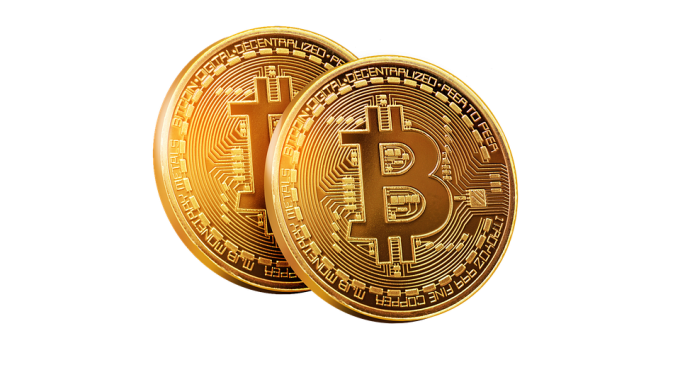 Despite various claims that the Bitcoin bullish move is overextended, the market seems to defy the public opinion and the most popular cryptocurrency continues to edge higher at the beginning of May.
Although a BOE official recently stated that Bitcoin is not a currency, the demand continued to push the price higher, reaching the $5,800 area on May 4th, an important resistance zone which might put some real problems for the bulls in the following days.
Break it or fade it for Bitcoin
As we've highlighted in one of our previous weekly crypto analysis, the $5,790 – $5,900 area on a Coinbase chart stands around a previous floor, which had been broken back in mid-November 2018.
At the time of writing, we already see activity from the sell side emerging, with the price weakening towards the $5,600. This might signal further downside for Bitcoin, as we've seen several times in the past how selling moves begun to unfold during weekends when trading activity is weaker.
Some people blame it on several financial institutions who are trying to manipulate the price of Bitcoin, but no matter the reason, it is a fact that Bitcoin has a greater probability of selling during the end of a week.
Bitcoin sentiment – contrarian signal?
If we look back and think about it, Bitcoin started to rally in mid-December, in a period of negative sentiment, when very few people were expecting a rebound. Put in other words, the sentiment around Bitcoin was very bearish and yet, the market turned out to market in the opposite direction.
Right now, the market sentiment when it comes to Bitcoin is very bullish and more people are confident that a new major rally will begin to unfold. If we apply the same contrarian approach, it turns out that the odds of a strong pullback, or at least a consolidation phase, could be next.
Especially if we consider that we are near a key resistance area represented by the broken floor mentioned above, it is very likely that the Bitcoin momentum could fade during the month of May.
Most of the media points towards recent news related to Facebook wanting to launch a cryptocurrency, which will be used on WhatsApp. However, some skeptics believe that the recent regulatory problems Facebook is facing with data privacy, might be a negative factor and the company should not venture in the crypto industry, where we still have unclarity in terms of regulation.