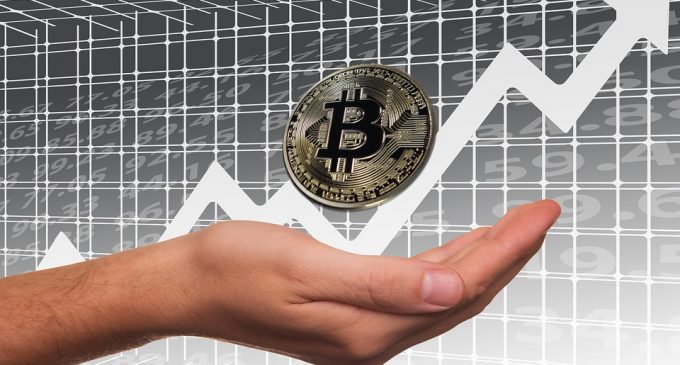 The bullish move in Bitcoin continued at the beginning of this week, as the price managed to reach the $8,900 area for the first time since 11th of May 2018. It's been more than a year since the Bitcoin price did not touch that area, which communicates the bullish momentum continues to be elevated and the bull run very strong.
As we've mentioned in our last weekly crypto analysis, Bitcoin was consolidating in a triangle formation and the breakout on the upside dictated the next direction. It will be interesting to watch how the most popular cryptocurrency will manage to handle the key $9,000 area, where sellers could wait.
Companies accumulated since December 2018
Although Bitcoin had gone through a major bear market in 2018, labeled by many a "crypto winter", that did not stop firms and institutions to accumulate Bitcoin when it was trading around the $3,000 area.
A report published by the weekly crypto outlet Diar on May 28th, reveals how Bitcoin accumulation to Firm Size wallets had tallied to $450,000, the most rapid growth among any tier of wallet addresses. According to cointelegraph.com, the value of these firm size wallets is now $6 billion bigger as compared to August 2018.
Like in any other financial market, institutional investors generally have a contrarian approach to the market and instead of relying on emotions to take investment decision, they have a well-established rule-based system in place. Finding extreme oversold or overbought conditions, accompanied by euphoria or extreme fear, is one of the most common contrarian investment opportunities and most of the time, investors willing to go against the crowd end up with substantial profits.
What's next for Bitcoin?
On May 27th, Bitcoin stalled at $8,950 on the Coinbase exchange, just below our key $9,000 resistance area. At the time of writing, the price is again in correction mode and managed to find some short-term support around the $8,500 area. Whether four weeks of consistent buying won't be a problem for new buyers we'll find out in the next few days.
In the meantime, the key area to watch is around $9,000. We are approaching the end of May, which means some of the market participants will want to take profits, which will put some pressure on the Bitcoin price. The trend could gradually become unstable and choppier as more sellers will be interested to sell at the current overbought levels. Let's see whether buyers will manage to hold their ground.