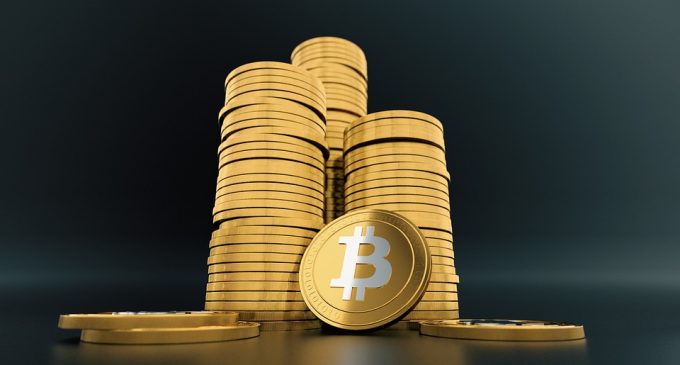 Even though Bitcoin managed to rebound from the lows in 2019 and volatility is substantially lower as compared to a year ago, an official from the Bank of England recently stated that it cannot be treated as a currency, due to several important factors which we will discuss in this article.
The Bank of England made an interesting move last year when it decided to update its payments system in order to support the distributed ledger technology (a.k.a. the blockchain technology as we all know it).
Volatility and costs the main issues
Dave Ramsden, a deputy governor for markets and banking at the BOE, recently gave an interview with CNBC, where he reiterated a few important aspects related to the central bank's view on cryptocurrencies.
The conclusions of the FPC (Financial Policy Committee)…crypto assets were too volatile to be a store of value and we've seen that in their subsequent movements through last year. And also, as a medium of exchange, the costs of transactions in the like were very expensive…
The concerns raised by the BOE are backed by the actual performance of cryptocurrencies. If we analyze the Bitcoin performance in 2019, it traded on January 1st around $3,600 on the Coinbase exchange, and at the time of writing, it is located around $5,300. That means in four months, Bitcoin is up around 47%.
Compared to fiat currencies like the US dollar or euro, which fluctuated by less than a few percentage points, Bitcoin has no chance of replacing them as a universal payment method, at the present time. And we must bear in mind that it is the largest and most liquid cryptocurrency in the world. Other smaller tokens are sometimes making 40% moves in less than a day.
During his interview, though, Dave Ramsden acknowledged the functionality of the blockchain technology for real-time transaction settlement, a feature which will improve the current financial sector.
We must not forget the issue of unclarity in terms of regulation, one important factor that contributed to the bear market we've seen in 2018. Although we can still debate on whether Bitcoin might be able to reach new record highs, it is a fact that it can't gain more influence and enjoy a larger adoption, before some significant structural changes will be made.
Despite its lack of potential to become a universal payment method, Bitcoin could still be an investment vehicle for those who want to have exposure to technology-related assets.