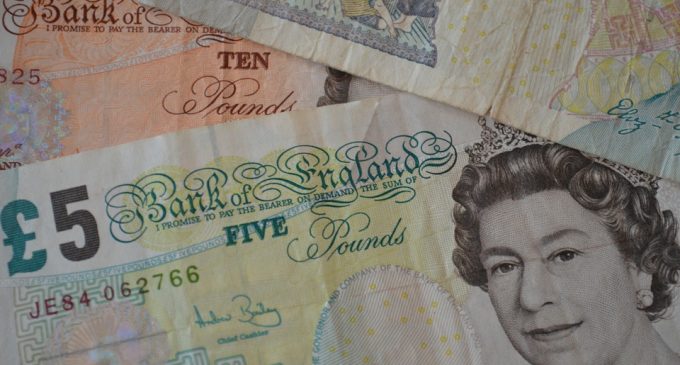 The Bank of England had been reportedly wanting to update its payment system in order to support the blockchain technology, according to an article published on Reuters on Monday, this week.
It is not the first time the BOE approached this subject, as we have written in a past article about how Mark Carney expressed his opinion on the issue of cryptocurrency regulation.
RTGS to be upgraded in 2020
The Real-Time Gross Settlement System (RTGS), which handles around £500 billion worth of transactions every year, will be upgraded in 2020. The system is essential for the financial sector, taking care of a third of the country's annual output.
According to the news, the upgraded system will be designed to be cyber-attacks resistant, and also to be available for a higher number of small businesses. This feature will enable them to have access to the RTGS directly and not through a proxy of a large bank.
The procedures had started in March this year, when the BOE had asked for feedback from several firms, including payment technology providers like R3 and Clearmatics. The companies were asked to examine if the upgraded system will be able to interact with systems based on DLT (distributed ledger technology, aka blockchain).
Is this good news for blockchain-based companies?
Absolutely, and it is also proving that the UK's central is taking into account the fact that the blockchain technology will expand over the years. Such an inclusive approach to the new technology could be supportive in the long run. It is good to know that government and central authorities are recognizing that cryptocurrencies and digital assets represent part of the future.
Cryptocurrencies spike higher this week
In the meantime, cryptocurrencies are enjoying a better-than-expected performance. Bitcoin is leading the way, with an 11.83% gain in the last 7 days and more than 20% gain for the past two weeks. Stellar also comes close, with a 9.11% gain in the last 7 days, according to coinmarketcap.com.
The market mood is changing at this end of July, despite various analysts claiming that Bitcoin will reach 4,000 or even lower by the end of the third quarter. That had not been the case and right now short sellers are being squeezed out of the market, which is also a good catalyzer for the bullish move. It will be interesting to watch how much the buyers will be able to support the move.