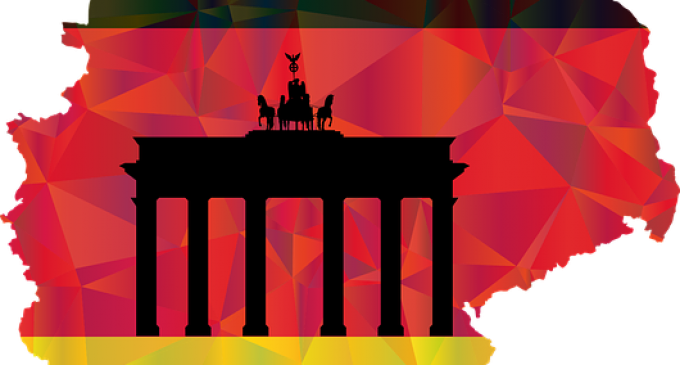 European nations are increasingly aware of the blockchain technology capabilities, which is why the German state North Rhine-Westphalia (NRW) had recently announced plans to create the first European Blockchain Institute, an entity which is due to take form later this year.
According to a press release from presseportal.de, the facility will start to work in Dortmund this year, due to the technical university located there, as well as the Fraunhofer experts. Germany is one of the countries that had relied heavily on new technologies in order to boost productivity and drastically reduce expenses.
Europe needs to catch up
The document acknowledges that other areas, like the United States, are already allocating time and a lot of resources for blockchain developments. Solely in the US, blockchain investments are estimated to reach $41 billion by the end of 2025.
Europe has to catch up, and NRW has the chance to be a pioneer with the creation of the European Blockchain Institute. The blockchain technology to be researched at the new institute serves to digitally record business-to-business transactions in perpetual eternity. These can be contracts, title deeds, licenses, subscriptions or monetary transactions.
Andreas Pinkwart, the NRW Economic Minister, also talked about some of the weaknesses of traditional cryptocurrencies like Bitcoin, labeling it as a "gigantic power-hungry". Yet, he concluded that the blockchain technology can be "safe, decentralized, affordable, and when used properly, not too energy-consuming".
Focus on blockchain, not cryptocurrencies
Although the blockchain technology is at the core of all cryptocurrencies, when it comes to integrating it deeper into the economy, public authorities are reluctant on the idea of digital money.
Security concerns, as well as regulatory unclarity, are some of the top concerns. Just recently we've seen how one of the largest cryptocurrency exchange platforms – Binance – was hacked, the damage being estimated at $40 million.
There's also the fear that digital money can be used for money laundering or financing terrorist activities, which puts cryptocurrencies on hold and the focus on blockchain applications that do not necessarily rely on digital money to function.
However, plans to launch the European Blockchain Institute come in a period when cryptocurrencies are enjoying a new bull run. Big cap tokens, like Bitcoin, Ether, and Litecoin, banked strong gains in 2019, recovering from a painful bear market in 2018. Bitcoin alone managed to generate a return of more than 120% as compared to the 2019 starting price, surprising even the most optimistic expectations.