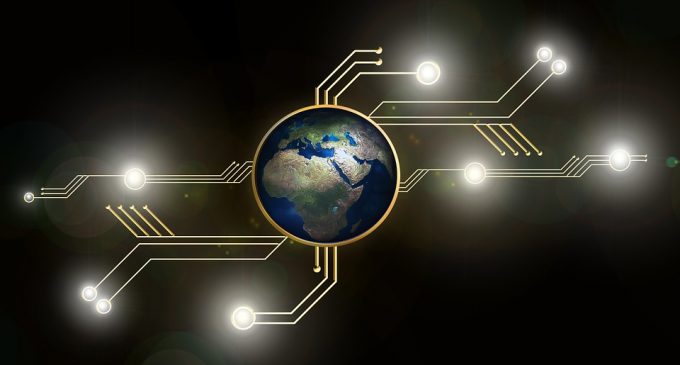 A recent report published on IMF's blog revealed some interesting and startling trends that emerged in the near future and cryptocurrencies had been one of the topics involved. Called "Five Facts on FinTech", the survey showed how fintech "offers the chance to boost economic growth and expand financial inclusion in all countries".
The survey had been jointly conducted by the IMF and the World Bank, on central banks, finance ministers, and other relevant agencies in 189 countries, and it received 96 responses.
Besides talking about cybersecurity and the evolution of fintech among different regions of the world, the document revealed that central banks could create their own cryptocurrencies at a particular point in the future. Not too long ago we've seen how the Bank of Canada and the Monetary Authority of Singapore tested currency swaps using the blockchain technology.
Central banks will rely on crypto?
The fifth point of the IMF survey shows that about 20% of the respondents said they are exploring the possibility of issuing such currencies. Even though it shows wide-ranging views on the matter, there are several reasons why it could be suitable for central banks to take that path:
The main reasons cited in favor of issuing digital currencies are lowering costs, increasing efficiency of monetary policy implementation, countering competition from cryptocurrencies, ensuring contestability of the payment market, and offering a risk-free payment instrument to the public.
Up until now, we've seen mixed actions by central banks when it comes to crypto. Last year, the BOE became blockchain-friendly, when it decided to update its payment system in order to support the distributed ledger technology. On the other hand, there are countries like India and China, where the view on cryptocurrencies is completely different.
According to the latest highlights, Uruguay had already launched a Central Bank Digital Currency (CBDC) pilot program, while Sweden, Ukraine, and The Bahamas could soon follow through.
Although the survey could be encouraging in the long run, the process of implementing cryptocurrencies at a global scale could face several headwinds. Right now, works are in their early stages, and only four pilot programs were reported.
Most of the large-cap cryptocurrencies posted strong gains in 2019, with Bitcoin continuing to lead. Although it managed to get back above $11,000, it is very unlikely that any central bank will decide to name Bitcoin as a national currency. Security concerns, as well as limited supply,  are the main issues, which means if it's going to happen, public authorities will very likely create their own digital money.