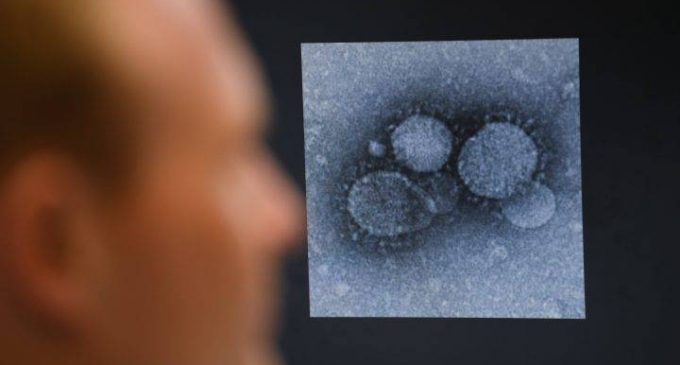 This could turn out to be another positive day for cryptocurrencies, even though global financial markets are currently under pressure, mainly due to the new Chinese coronavirus epidemic. At the end of 2019, we've highlighted that the crypto market had not been favored by increased flows into the stock markets since investors were attracted by better-than-expected returns.
Things had turned to the downside for the past few days and stock markets tumbled, due to the pricing in of potential economic impacts that might be generated if the virus will continue to spread at the same pace.
Bitcoin breaks above $9,000
In our last weekly crypto analysis, we've mentioned that if the buyers will manage to break back above the $8,500 – $8,600 area, we should expect the Bitcoin price to edge towards $9,000. That's exactly what happened, and our expectations had been exceeded, given that Bitcoin managed to break above the previous 2020 high and currently trades around $9,300 on the Coinbase exchange.
Given that the parabolic structure continues to extend higher, more gains should be expected, in case stock markets will continue to move on the defensive. The breakout above $9,000 communicates we could see Bitcoin heading towards $10,000 in the near term. We continue to have positive momentum and that's a good sign for buyers.
Altcoins spike higher
The entire market cap is up by more than $20 billion since January 27th. Looking at the top 10 cryptocurrencies, Cardano is the best performer, up 9.63% during the past 24 hours. Bitcoin Cash ABC is the second in line, with a 7.49% rise in value. Bitcoin SV is the main laggard, due to the recent pump-and-dump situation we've covered.
Same as we've expected, Ether had finally touched the upper line of the channel, and given the impulsiveness of the move, we might see a breakout higher. A weak consolidation on the downside will suggest the buyers still have the upper hand and the price action could be poised for a continuation towards the key $200 area.
Even though there is no correlation with gold, for the past few days cryptocurrencies had behaved like safe-haven assets. It's very likely that investors had put some money into crypto in order to get diverse and due to the lower valuations, as compared to stocks. Should the coronavirus continue to spread fear, we might witness a continuation higher in the crypto market.