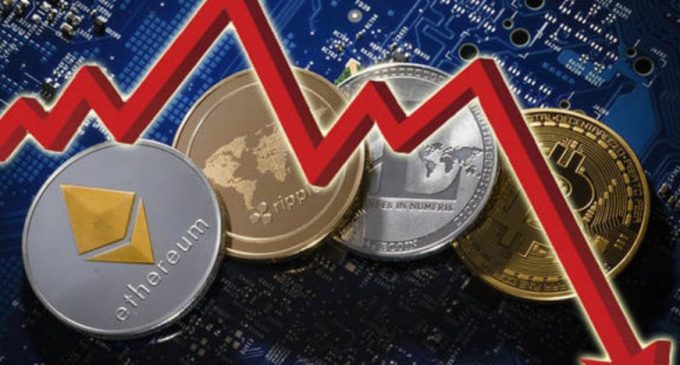 The past several days had been some to forget for the cryptocurrency market, as valuations took a tumble. We've warned since the end of August that the sentiment is deteriorating and now the results are more than suggestive. Even though as of today, Friday, September 4th, some losses had been recovered, most of the top ten cryptocurrencies were posting double-digit losses at some point, communicating how aggressive the selling had gotten.
$60 wiped out in less than 48 hours
From the chart below, we can easily notice the magnitude of the movement that eventually resulted in minus $60 billion from the global market capitalization. Bitcoin dropped from $12,000 all the way to the $10,000 psychological area and is responsible for a huge chunk of the damage, but altcoins had been losing ground as well.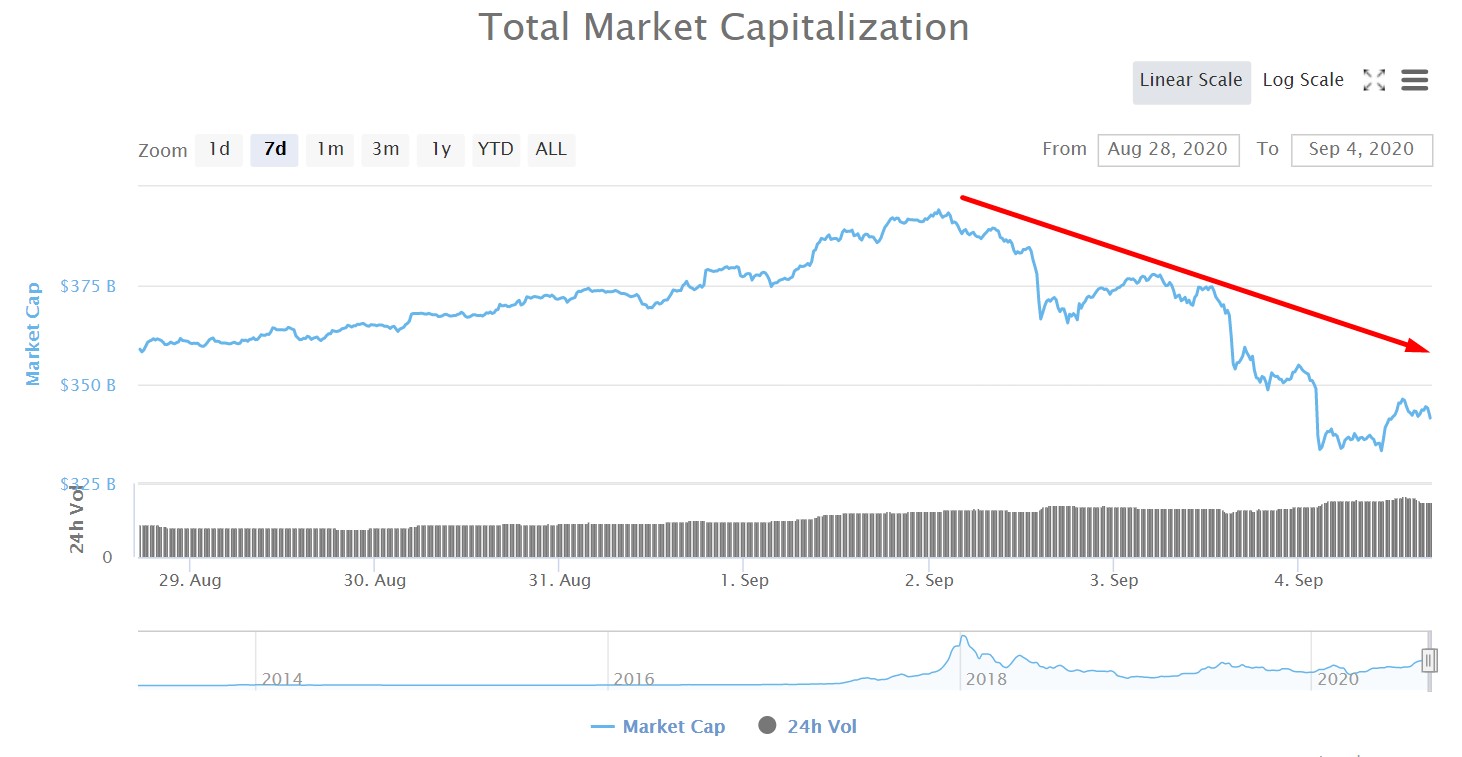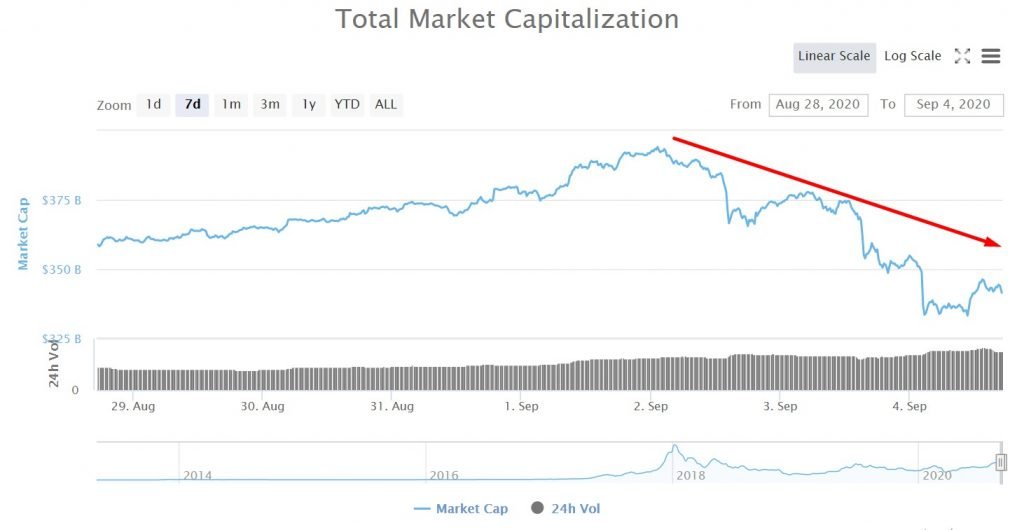 At the time of writing, Ether is down 5.35% on a daily basis, XRP follows with a -3.55%, and other altcoins like Chainlink or Polkadot are posting much greater losses, around 8% and 16.5%, respectively. For weeks we've warned Chainlink (LINK) was is a bubble and with the latest selloff, its price had retraced almost 50% from the peak.
Corrective moves across all asset classes
We were getting signs that a correction is due since last week, when in the currency market, the US dollar started to gain ground, following months of underperformance. At the same time, volatility had been on the rise, and since yesterday, global stock markets started to sell off impulsively.
The NASDAQ index is down an aggregate of 8% in just two days and given tech companies had come under such heavy pressure, cryptocurrencies had followed on the same path. At the same time, the S&P500 tumbled alongside Bitcoin, communicating the correlation is still in play. Many believe that the whole market recovery had been artificially inflated by central banks and fiscal stimulus, creating a major gap with economic fundamentals.
However, some of the optimism might be associated with the reopening of the economies, progress made with a COVID-19 vaccine, and some countries showing that the virus can be kept under control, if the leadership is strong, and the population willing to comply with social distancing measures.
Even though the corrective move might seem impulsive for now, it still leaves most of the cryptocurrencies with solid gains for the year. As long as the selling won't be sustained for days in a row, this can be regarded as a natural correction, following a very impulsive run on the upside. Do you think the cryptocurrency selling will ease in the short-term or this is the beginning of a larger move on the downside?