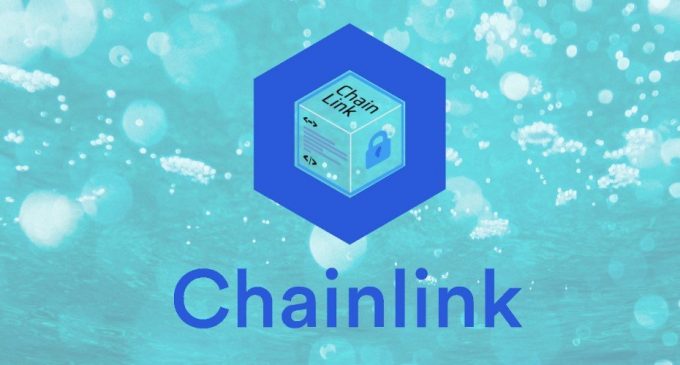 Even though the main focus is still on Bitcoin, there are some other altcoins that managed to post massive gains. Chainlink is one of the best-performing cryptocurrencies in 2020 after surging from $1.8 in January to approximately $8.10 at the time of writing. Cryptocurrencies were briefly under pressure on rising COVID-19 fears, but that had little impact on LINK since buyers continue to push the price higher.
Chainlink in a bubble?
For those of you that don't already know, Chainlink is a decentralized oracle network, working with an ERC-20 token with the additional ERC223 transfer and call functionality, allowing tokens to be received and processed by contracts within a single transaction. Its 2017 ICO raised $32 million and since then the token managed to grow exponentially, now the 9th in the global ranking, with a $2.8 billion in market cap.
It is also important to note the Chainlink network has a reputation system, node providers that have a large number of LINK tokens can we rewarded with larger contracts. Despite its promising and innovative structure, there isn't any significant news that might have led to the current price surge. As seen in the chart below, the rally is relentless and so far, it does not show any sign of weakening.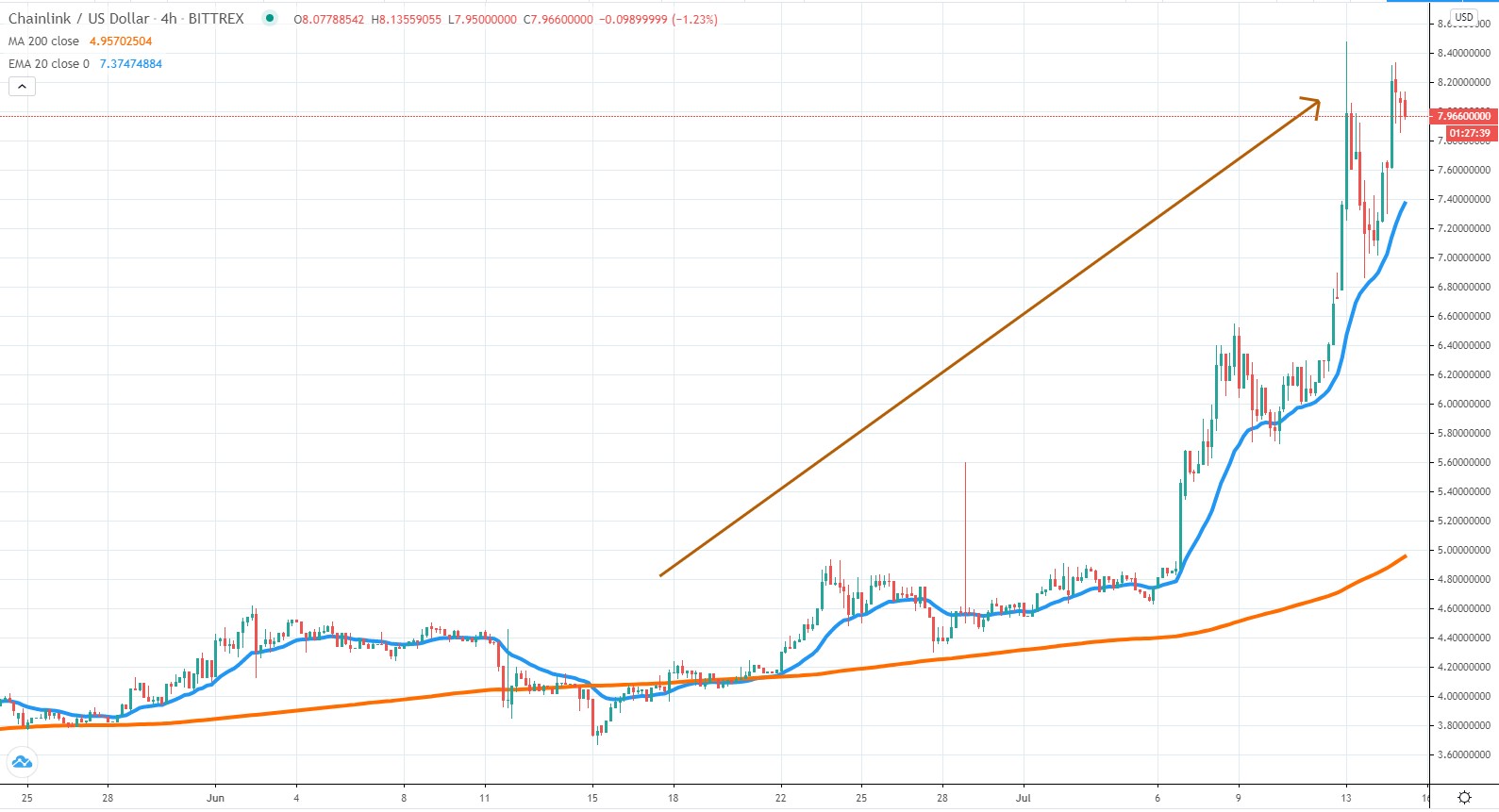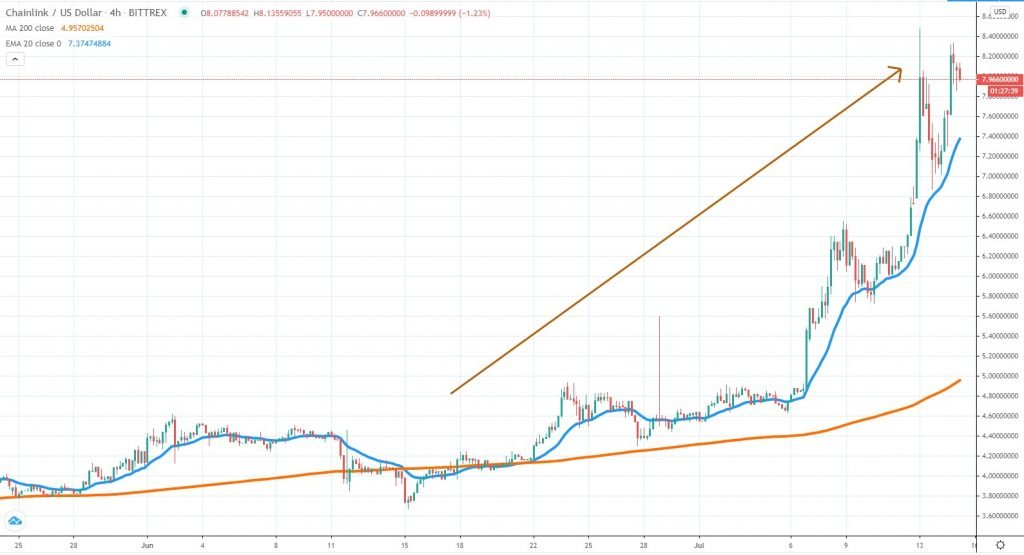 Buyers are heavily in control and the price keeps floating above the 4h chart 20 EMA. In the absence of increased selling pressure, the exuberance could continue and Chainlink might reach the key psychological resistance area located around $10. However, since the rally is mainly driven by FOMO, be aware that at some point the pump will be followed by a dump, resulting in massive losses for buyers who were late at the party.
There's no doubt Chainlink has massive potential, but that does not justify the massive surge we're currently witnessing. We advise our readers to trade Chainlink with caution and stay focused on the price action because at some point it will start to show signs of exhaustion.
On June 15th, Chainlink was valued at $3.8 on the Bittrex exchange and now it's above $8. During this period, Bitcoin had been mostly range-bound, capped by the $10,000 key resistance area. The bottom line is that the Chainlink does seem to be in a bubble and at some point, it will end up in tears, like with any other massive price surge we've seen in the past few years. Trade/invest responsibly, looking for the most advantageous market valuations!