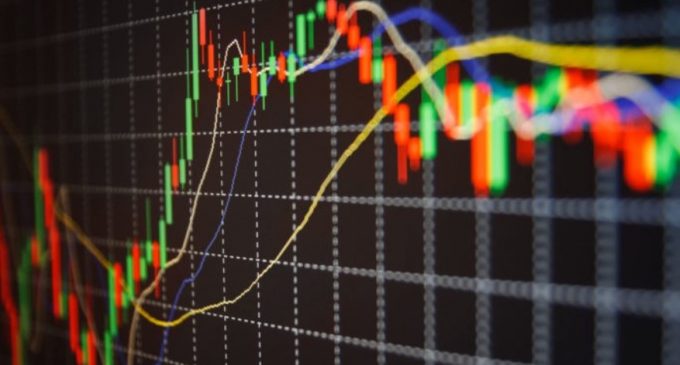 Following the March dip, the global cryptocurrency market had managed to rebound, but despite that, the broader picture is still not encouraging. The market as a whole continues to stand below the February highs, even though in the meantime we've had altcoins like Chainlink outperforming by a wide margin. There are multiple reasons why this had happened and at the same time, looking forward, we could expect to see more volatility.
Market cap consolidating inside a larger structure
As you can see from our chart below, the global cryptocurrency market cap had been consolidating inside a triangle-type formation since January 2019, when the bear market had ended. During the past two months, though, the market was unable to break above the structure, suggesting hesitation from buyers. Another important aspect to note has to do with the diminishing 2h volumes. That clearly suggests a lower interest in the cryptocurrency market.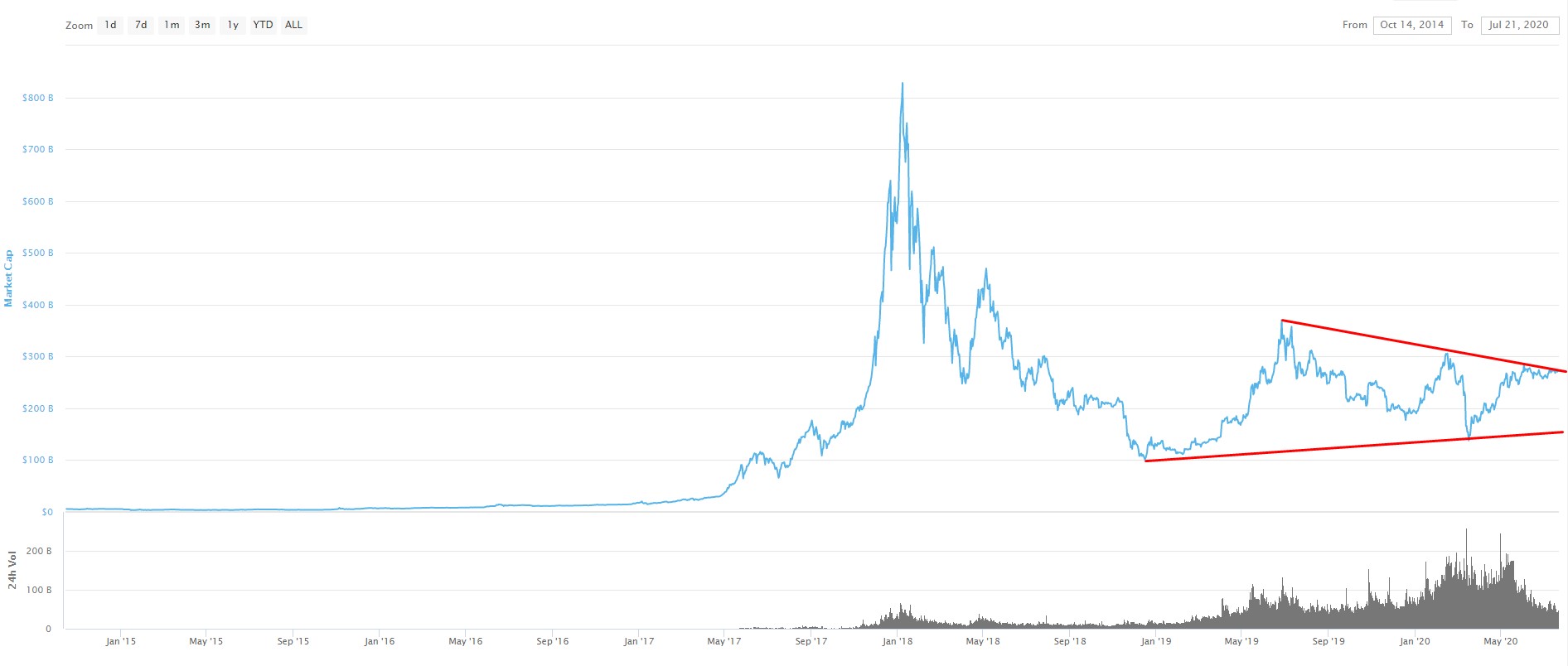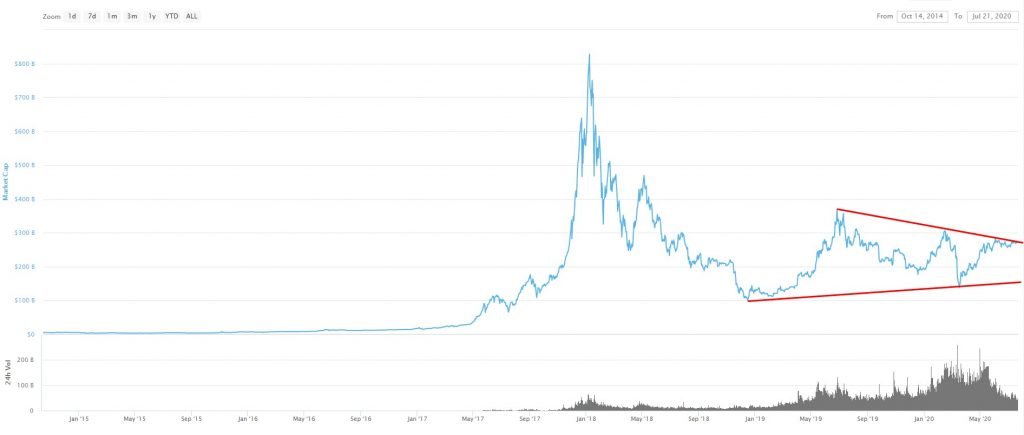 The good news is that valuations are consolidating near the top of the structure and that could force a break higher in the near term. Until it happens, a weakening should not be excluded. Bitcoin still has the largest market dominance and consolidates following the Twitter scam attempt last week. The investors' reluctance is concerning, even though the financial markets risk sentiment had been improving on COVID-19 hopes and economic reopening.
Investors favoring other asset classes?
Since June, 24h volumes had been declining, as it can be noticed from our chart above. At the same time, stock markets around the world had continued to edge higher, even though the economic recovery still has a lot to go. Flows had been pouring into stocks and apparently, this had not been beneficial for cryptocurrencies.
Things had changed a lot this year and there had been a strong correlation between stocks and cryptocurrencies. If last year the crypto market benefit due to its uncorrelation and ability to diversify an investment portfolio, now either cryptocurrencies or stocks are favored.
As long as the stock market will continue to keep moving north, the prospects for the crypto market are depressed, in the absence of a major bullish catalyzer. For now, most of the large-cap tokens continue to fluctuate inside a range, as seen in our last weekly crypto analysis. There are altcoins outperforming the market, so investors still have cryptocurrencies to buy. The main technical development to watch would be whether the market cap breaks outside the triangle pattern previously mentioned.