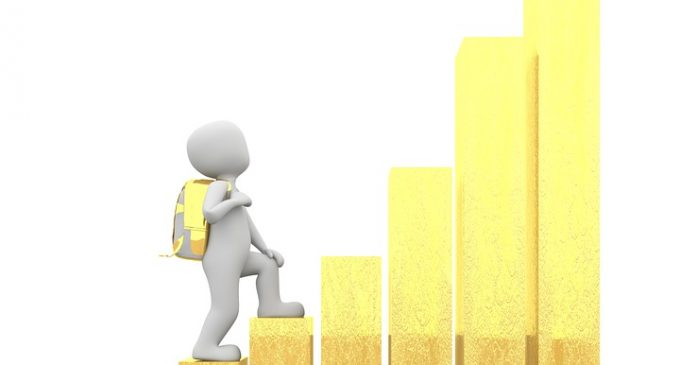 The enthusiasms in the crypto market continued to edge higher, despite no significant news that might have propelled the token prices so impulsively. The synchronized move had pushed most of the major cryptocurrencies to new 2019 highs and left most of the investors wondering whether they should continue to ride the wave or get out immediately.
Market cap edges to new 2019 high
As a confirmation that the entire market is copying the Bitcoin's performance, the global market cap had risen in April from $145 to above $184 billion at the time of writing, showing that solid gains had been seen in Altcoins, as well.
If we look at the market cap excluding Bitcoin, the numbers are also better, with an increase from $71 billion to above $91 billion since April kicked in, according to the information available on coinmarketcap.com.
Despite this short-term surge, the market cap still remains way below the $828 billion high set up on January 7th, 2017.
Interest in new tokens continues to rise
By examining the market performance in greater detail, we could notice a very interesting development. In March 2017, tok0065ns labeled as "others" (meaning all the tokens besides the most popular ones) had little over 4% of the global market share. At the time of writing, that number is at 22%, after a sustained upward trend despite the selloff we saw in Bitcoin, Ether, and the other majors.
The appearance of new cryptocurrencies had weakened the Bitcoin's dominance, which sits around 50% right now, and could mean that the current leading tokens have serious competitions and might be dethroned at any time by any other improved project which might come with better features.
A regulatory breakthrough?
We could approach a moment when a significant positive in terms of cryptocurrency regulation might be taken. As we've talked in the past, the G20 meeting scheduled to take place in June will discuss the issue of regulation for digital assets.
Considering that the meeting will take place in Tokyo, Japan, one of the most inclusive countries for cryptocurrencies, we could see a positive outcome. A uniform regulatory framework in all the top 20 economies will mean the blockchain-based companies will have an environment where they could develop and integrate their solutions in a legal way. We're still in April and we don't know for sure how the G20 meeting will end, but it gets more and more clear that regulation for cryptocurrencies is near and we must embrace it.