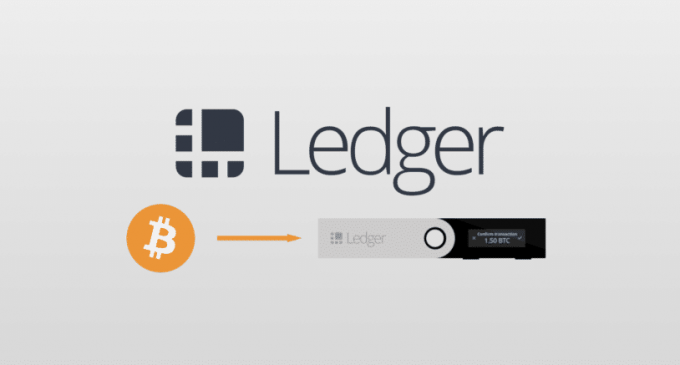 The blockchain technology continues to attract big corporations as they search for new opportunities to boost productivity and find new investment opportunities. Recently we've seen how Coinbase and Visa partnered to create the first cryptocurrency card, one that will enable payments with cryptocurrencies in millions of places on the planet, allowing people to use crypto as any fiat currency.
Now the latest news comes from Cointelegraph which stated that Samsung will invest $2.9 million in the hardware wallet manufacturer Ledger.
Changes come with the new CEO
Ledger had gone through some changes recently, when Pascal Gauthier, the firm's former president, became CEO, replacing Eric Larcheveque, who will serve as an Executive Chairman. In the letter sent following his appointment, he mentioned his intentions to focus on "partnerships, customers, and broader business relationships".
If the information is true, it will be a huge boost for an already reputable hardware wallets manufacturer. Since the Ledger Nano S continues to be one of the most affordable and secure hardware wallets on the market, the partnership with Samsung could open new opportunities while also improve the image of the company.
Altcoins weaken as April ends
Although Bitcoin had been one of the best performing major cryptocurrencies, the other competitors are not in a very good position. Litecoin had been in the center stage this year after surging from $31 to almost $100 in less than four months. However, as we've warned in one of our previous weekly crypto analysis, a triangle formation + key resistance between $95-$97.6 would result in losses. At the time of writing, LTC is down 27% from the 2019 highs and losses could extend further in the following weeks.
Ether had been trading sideways almost the entire month of April, but the picture is more bullish, as compared to LTC. XRP is another cryptocurrency which had a pretty wild ride. It did not manage to sustain the gains and at the time of writing is nears the 2019 low.
The focus had been on Bitcoin, which increased its dominance to 55% this month, but the behavior of the market is strange, considering that up until now we had synchronization between Bitcoin and Altcoins. This is a crucial aspect which needs to be monitored. Are we at the beginning of a diverging period, when market participants will treat each cryptocurrency individually? We'll find out the answer when Bitcoin starts to weaken. If altcoins won't do the same, the synchronization might be off for at least a period of time.