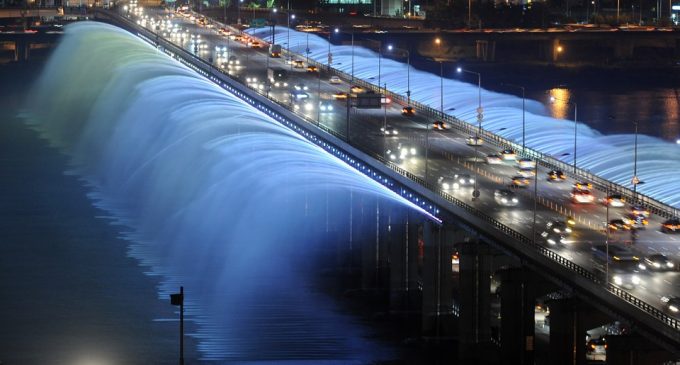 Fresh and positive news are coming from South Korea, supporting the price of cryptocurrencies. One of the biggest markets for cryptocurrencies, with several exchange platforms among the biggest in the world, South Korea had been at the center of attention since the beginning of 2018.
Some of the reasons had not been delightful, the ICO ban, and several exchange hacks had raised concerns over the reliability of digital assets and also, triggered responses from public authorities.
The FSC to restructure itself
The Financial Services Commission (also known as the FSC) had been reportedly announcing a restructuring, in order to accommodate the existence of the Financial Innovation Bureau. According to a recent statement from the agency, it aims to "plan a major organizational reshuffle to protect financial consumers and proactively respond to financial innovation in the Fourth Industrial Revolution era."
Simply put, the statement proves that public regulators are willing to create a safety net in which cryptocurrencies will be able to further develop and benefit from a proper integration into the economy. As we have stated in a past material, regulation can have a positive impact, and the recent moves from the FSC are showing that.
Blockchain-based company welcomes the FSC restructuring
Companies from the blockchain industry have been showing positive feedback with regards to the FSC reshuffle. A company called Fantom Foundation, located outside of South Korea had told a local publication – Korea Times, the following:
"Virtual coin and related blockchain technologies will come to our everyday life sooner or later. I think Korea can be an ideal incubator to test drive new virtual coins and their blockchain systems. Now it is the government's role to establish a favorable environment for virtual coins and their blockchains."
The company acknowledges the importance of cryptocurrencies and also the crucial role played by the central authorities.
In the meantime, cryptocurrencies started to perform better this week. Bitcoin is leading the way, with a +20% in gains thus far, a move that we have managed to anticipate in our last weekly crypto analysis. The currently low valuations combined with a change in investors mood which could be boosted by the new positive news could result in the beginning of a new bull run in the second half of 2018. Cryptocurrencies usually tend to perform better in the last months of the year. Nothing is fixed in the world of investing, so we are eager to see what the future might bring to us.