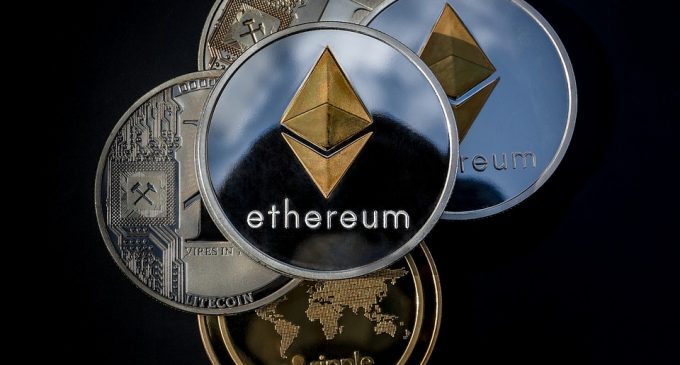 Cryptocurrency investors are starting to diversify their holdings, given that Bitcoin continues to stall around the $10,200 area, while most of the other large-cap tokens are banking solid gains. For the entire 2019, Bitcoin had been the leading cryptocurrency, with its market dominance reaching 70%, a level not seen since the end of 2017. With the market dominance at high levels, investors are already looking for other places to invest their money.
Supported by new investment vehicles, Bitcoin had been the best-performing major cryptocurrency this year, but it seems like investors are starting to rotate into other tokens as well, given their oversold conditions.
Ether, XRP, and Stellar the main movers
In our last two weekly cryptocurrency analysis, we've talked about a price action formation on Ether which could signal a reversal is near. Since September 6th, Ether had risen from the $170 area, towards $212.5 on the Kraken exchange at the time of writing. Since there's no evidence for strong bearish interest, the price should continue on its way towards the key $236 resistance area.
A few days ago, we've made a very bold remark on XRP, as its price approached a significant support level. According to the industry website coinmarketcap.com, XRP is up 15.93% in the past 24 hours, after it lagged for the entire year. We continue to believe that XRP will continue to recover by the end of this year, as long as the momentum will keep going.
After breaking below the February lows, hopes surrounding Stellar had been diminished, but it looks like investors had been attracted by the low valuation. In the past 24 hours, Stellar is up by more than 14% and looks set to retest the 7.2 cents area, where resistance might be encountered. However, given the impulsiveness of the current buying, we should expect the price to further advance and erase more of this year's losses.
Altcoins market cap recovers
Judging by the latest developments, there a lot of money pouring into Altcoins recently, with the market cap jumping towards $87.5 billion. Solely in the past week, Altcoins managed to gain around $10 billion in market cap. Given that cryptocurrencies generally perform better in the last few months of the year, this could be the beginning of a larger bullish move.
Still, even though Altcoins had strangely ignored the Bitcoin performance, there could be some weakness in the entire market, if the largest cryptocurrency starts to lose momentum. Regulation news should be on the spotlight, as Facebook's Libra continues to be under heavy scrutiny.