With an impressive performance that drove the price upward by more than 100%, Bitcoin continues to dominate the cryptocurrency industry as the near term prospects are encouraging. The oldest and the most popular cryptocurrency still enjoy the most trust among investors, which is this year we could witness new derivatives based on Bitcoin being launched.
Bakkt to test Bitcoin futures
At the present time, only the Chicago Mercantile Exchange (CME) supports futures on Bitcoin, a trading instrument which posted record volumes in May 2019. According to the information provided by the largest options and futures exchange, May 13th marked a new record for Bitcoin futures, since the volume reached 33,700 contracts. The value represents an equivalent of 168,000 BTC, estimated at $1.3 billion based on the current Bitcoin price.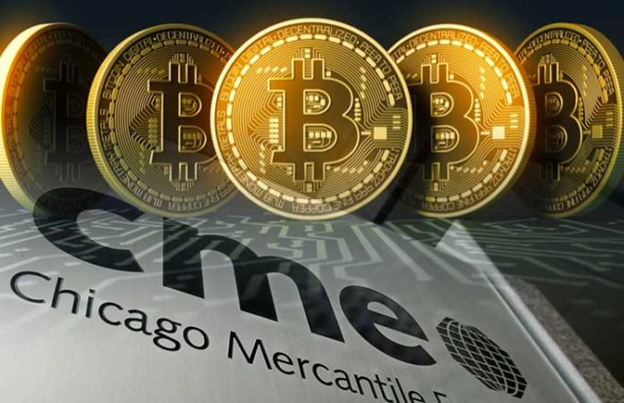 Source: https://bitcoinexchangeguide.com
However, another important platform, that wants to launch physically-settled Bitcoin futures, is Bakkt, opened by the Intercontinental Exchange, the company owning the New York Stock Exchange.
Bakkt is struggling since 2018 to launch Bitcoin futures but did not manage to reach an agreement with the Commodities Futures Trading Commission (CFTC). Still, according to Kelly Loeffler, the Bakkt CEO, the platform will be testing its Bitcoin futures in July.
That would mean besides MGCLogic Bitcoin trading, CME futures, and Bitcoin trading through traditional exchange platforms, people will have a new alternative to invest in the most popular cryptocurrency.
ETFs still likely, but optimism low
Another important Bitcoin-related trading instrument that had been widely expected by the market since 2018 is a Bitcoin ETF. After many attempts from different companies to launch one, an ETF based on Bitcoin still does not exist, as the Securities and Exchange Commission (SEC), the main financial watchdog in the United States, is still reluctant to the ides. The agency had thus far rejected or delayed decisions on particular Bitcoin ETFs.
Just recently, the SEC delayed again a Bitcoin ETF proposal coming from VanEck, adding a 35 day period to gather more information and opinions on the proposal. Cryptocurrency experts believe the agency will kick the can down the road until autumn, waiting for development in terms of cryptocurrency regulation at a global scale.
With that respect, we could see some progress in late-June, when the G20 meeting will take place in Japan. Cryptocurrency regulation is on the meeting's agenda, and Japan is expected to push for a friendly approach when it comes to digital assets, as the country is known for its position on blockchain-based applications.