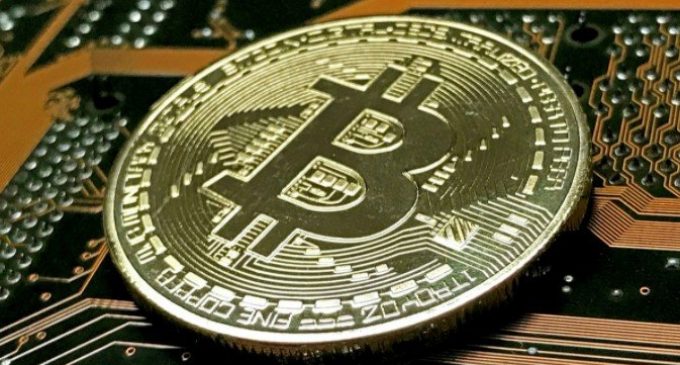 Even though 9 days ago the Bitcoin price had finally broken above the key $12,000 resistance area, that wasn't enough to spur more buying momentum. For the past week, BTC traded below that zone and yesterday had continued to slide, finding support around the 4h chart 200 MA. Last week we've talked about how bulls and bears reached an impasse and given the lack of directional bias after the break higher, that continues to be the case for the largest cryptocurrency.
Bitcoin starting to form a top?
The price action structure is no longer favorable for Bitcoin bulls, considering the price had been trading mostly below the 4h chart 20 EMA. As we've mentioned in our last weekly crypto analysis, such a development would be bearish for the price and already, sellers are showing strength this week.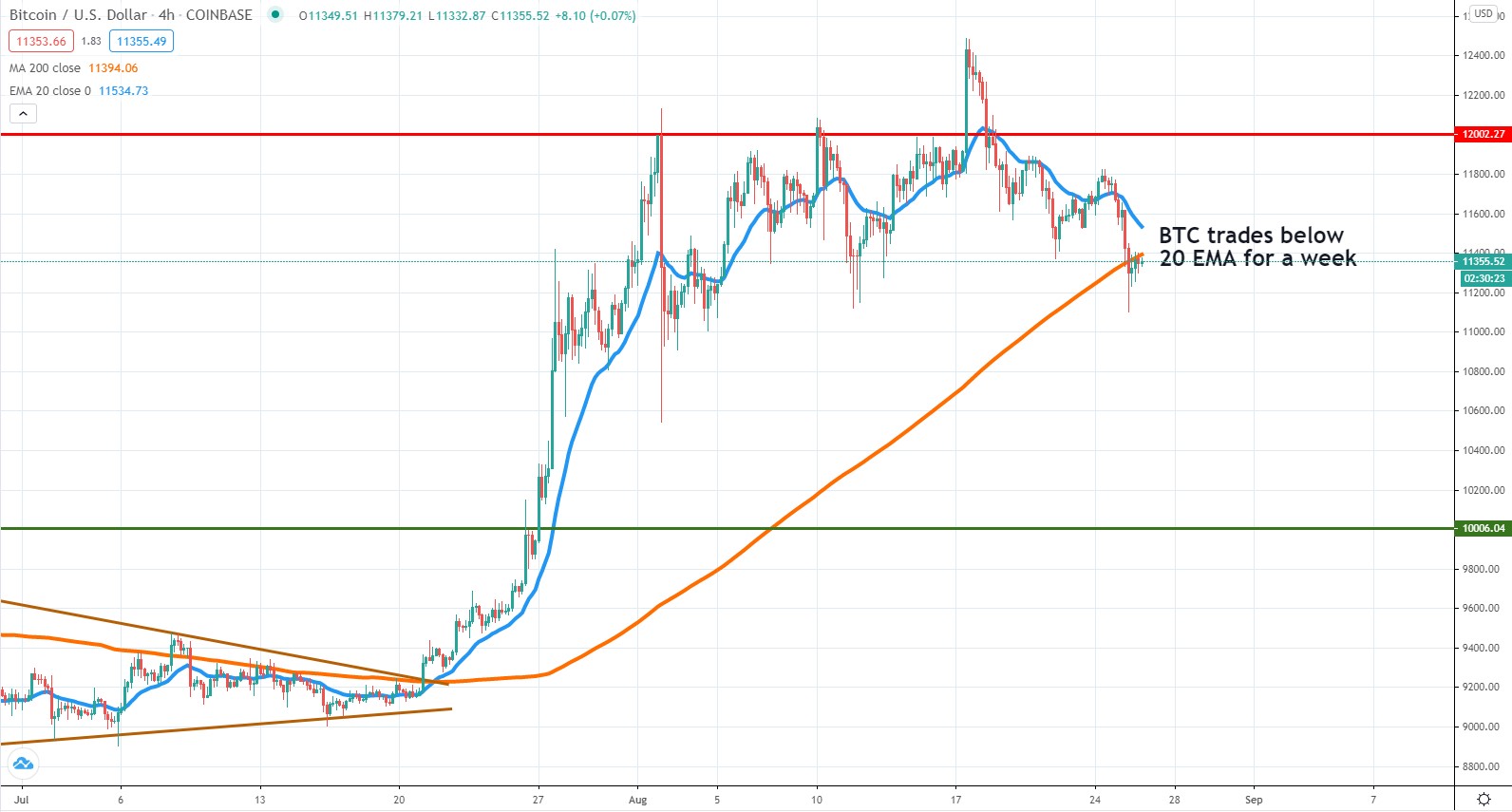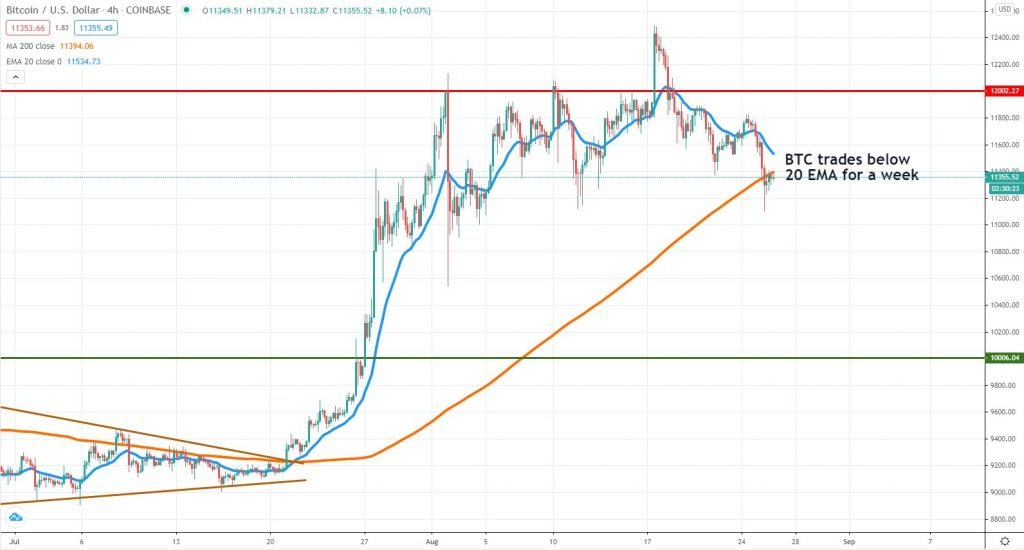 From the chart above we can notice the price briefly broke below the August 11th low before finding buyers, but so far, the bullish reaction had been very mild. If that would have been a strong support area, the move should have been more impulsive, yet that does not happen so far. Does this price action weakness signal a Bitcoin top? As long as the price will trade below $12,000, that might be the case.
Stock markets to drag Bitcoin lower?
It is also interesting to note that the Bitcoin weakness occurred at the same time when stock markets began to show signs of weakness. Economic indicators in the United States are showing a leveling off in economic activity, while Europe is facing a new rise in new COVID-19 cases, a development that might trigger new restrictions in the near future.
Considering the past several months saw Bitcoin and stocks rising together on the back of sustained US dollar weakness, the opposite will happen in case of risk sentiment deteriorates. Both Bitcoin and stock markets had been decoupled from economic fundamentals and rallied for months in a row, ignoring high unemployment, weak consumption, and reluctance from the business community to invest.
The market sentiment had been very fragile despite the impressive performance and renewed uncertainties will drag on the Bitcoin price. Stocks and BTC continue to be correlated and as it had been a benefit when valuations rose, sentiment will shift once the markets start to weaken. The downside is limited for now, but Bitcoin traders should watch economic development and important COVID-19 news because that's very likely to set the tone in the near-term horizon.