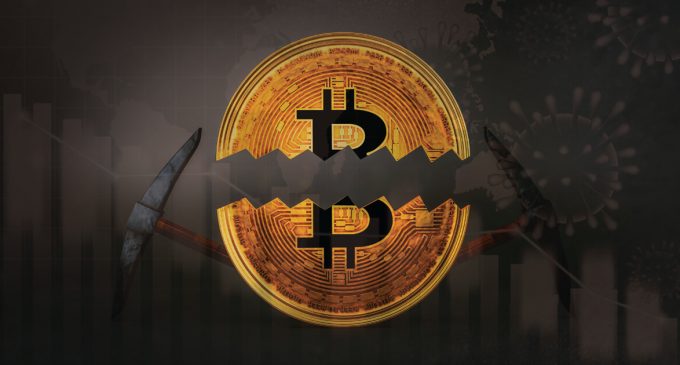 The positive mood in the cryptocurrency market had continued for the past few days and as a result, Bitcoin had managed to reach the $10,000 area for the first time since February 25th. After erasing all the March losses, the coin is now back in positive territory on a yearly basis, even as the halving countdown gets close to zero.
One of the biggest questions of the past two weeks had been whether the May Bitcoin halving is already priced in and given the overextension on the upside, market participants had continued to buy confidently. Whether or not the trend will continue is up to debate, but experts have mixed opinions moving forward.
Cautious outlook in the near term?
Despite the positive market momentum, experts from the crypto industry had already switched to a cautious stance. Andy Ji, co-founder of Ontology stated: "this Bitcoin halving will certainly be different to the last since the crypto industry faces new challenges as current trends such a de-globalization and COVID-19 impact the world". On the same note, Nicholas Pelecanos, head of trading at NEM Ventures, highlighted a brief sell-off could be triggered before a big bull run will start to unfold.
During the past few days, Bitcoin had been an outperformer, with Ether, LTC, and XRP lagging behind it in terms of gains. This means the short-term demand for Bitcoin is mainly generated by the halving. This should be treated as a volatile factor moving forward, given the historical Bitcoin performance around this event.
Factoring in negative factors
Although the past Bitcoin halvings had turned out to be extremely positive for Bitcoin, we're now dealing with an unprecedented situation generated by the COVID-19 pandemic. Whether or not the appetite for cryptocurrencies will continue to remain elevated for the entire year is under a question market, given all the economic damages that are about to unfold.
At the same time, we must take into account that the current bullish parabolic structure had started in mid-March and at some point in time, it will reverse. According to technical analysis principles, parabolic structures end in a violent manner most of the time, which means we could see Bitcoin ease lower in the not-too-distant future. Still, the mood is positive right now and for the short-term, some further buying could be seen. We recommend waiting and see how the price will perform once the halving gets close. That's when buyers could start to take profit and weakness will show up.