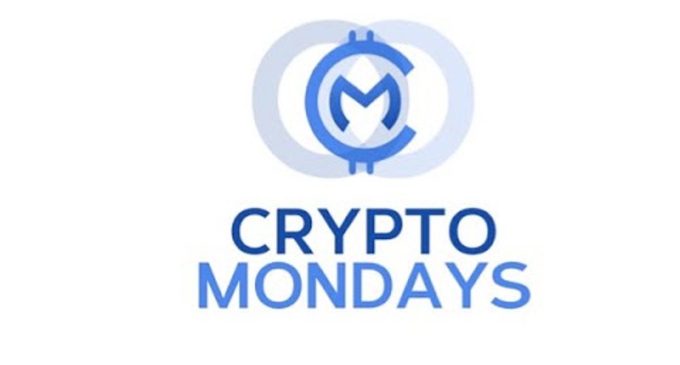 Imani Jones is the organizer of CryptoMondays. As the director of events of this meetup group based in New York City that turned into a decentralized autonomous organization or DAO, she spoke about her expectations for the financial center to become the world's virtual currency center.
We are interested in cryptocurrency-related news in New York City, which is the United States' largest and wealthiest urban locale and the world's financial hub. We think our followers will also find this latest report interesting and informative, so we decided to share it with them.
According to the Wednesday, May 11, 2022 news posted online by finance and business news source Yahoo! Finance, CryptoMondays is a long-running networking event for cryptocurrency enthusiasts based in New York.
It began in the US state in 2018 and has since grown to 70 cities worldwide. However, CryptoMondays's New York chapter remains the most active and the largest.
CryptoMondays gather New York City's cryptocurrency scene members to meet up and discuss virtual currencies over cocktails in a posh food hall every Monday night in Midtown Manhattan.
Cryptocurrency industry veterans mingle with novices, exchange business cards, and make connections. Jones said that CryptoMondays has been so successful that she decided it needed an expansion.
Jones shared that she organized a CryptoMondays get-together last February at the New York Blockchain Center. This party consisted of a band, a non-fungible token or NFT exhibition, and cryptocurrency-accepting vendors.
Jones remarked that she imagined that CryptoMondays happening would be the culmination of technology, music, art, and fashion. Additionally, the DAO's events director described the party as ideal if people want to whet their appetite and discover what cryptocurrency is all about.
The CryptoMondays executive, who is a Brooklyn local, pointed out that the get-together is a space where interested virtual currency enthusiasts can ask basic questions. Jones said she hoped the party would be the first in a monthly series.
The expensive living costs and high taxes in New York have put off cryptocurrency firms that could theoretically work from anywhere. These issues are among the problems included in New York City's laundry list of inherently unattractive qualities that have discouraged many in the crypto-asset industry from setting up shop in the Empire State.
Moreover, an opaque and crushing regulatory regime that BitLicense crowns adds to the hurdles. BitLicense is a special permit essential when doing business as a crypto-asset company in New York and is notoriously difficult to obtain.
Jones relayed that she hopes New York City Mayor Eric Adams could make good on his agenda of making the Empire State the cryptocurrency industry's center. She cited that she is enthusiastic about the city's chief executive accepting his first three paychecks in Bitcoin.
The CryptoMondays events director pointed out that this fact exhibits Adams's seriousness about making New York one of cryptocurrency innovation's hubs. We are glad to read Ms. Imani Jones's perspective regarding New York City as a cryptocurrency center of the world.
We gathered that leading players in the virtual currency space have gotten their beginnings in New York and maintained their headquarters there. Among them are cryptocurrency exchange Gemini, NFT marketplace OpenSea, Ethereum-based technology company ConsenSys, and blockchain research firm Chainalysis.
We also want to highlight that the virtual currency sector is global but has established a United States-based stronghold in New York despite this US state's regulatory challenges.
We agree with Ms. Jones when she shared her hopes that incumbent Mayor Eric Adams would make good on his plan of making New York the cryptocurrency industry's center.
After all, this US state, where the world's financial capital is located, offers an affluent and deep pool of both wealthy potential customers and qualified talent beyond sitting at the finance and technology industries' intersection that will surely benefit cryptocurrency investors intending to set up shop there.