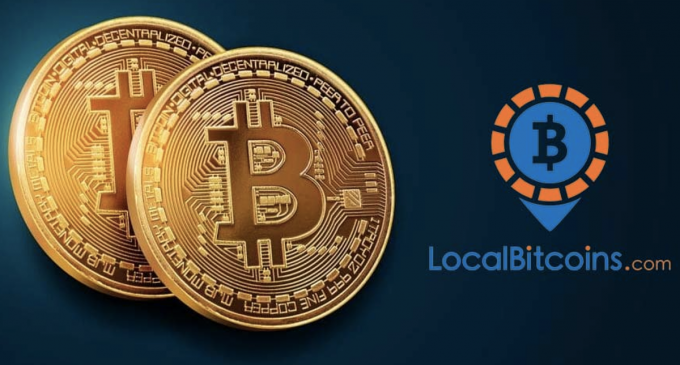 LocalBitcoins announced the launch of its new mobile application for traders worldwide. This Helsinki, Finland-headquartered peer-to-peer (P2P) cryptocurrency marketplace reportedly released the software in response to the increasing number of mobile traders.
We find this latest virtual currency-related news exciting to learn of because it demonstrates a cryptocurrency platform striving to meet the demands of today's traders. We think LocalBitcoins has made itself more relevant and dependable as a cryptocurrency-related entity with its latest initiative.
According to the report posted online by digital news source Today UK News, LocalBitcoins signed up 1.7 million new clients last year from 189 countries, and most of these people were reportedly utilizing mobile devices to access its platform. After this achievement, the popular P2P virtual currency marketplace decided to launch the new mobile application.
LocalBitcoins's new software is designed for mobile devices running on Android. Furthermore, this mobile application has already witnessed thousands of downloads, per the company's announcement, published last Monday, October 25.
The marketplace assured the international users that it is creating an iOS version of the Android application as well. LocalBitcoins detailed that its newly released mobile application facilitates cryptocurrency purchases and sales in 190 countries.
Moreover, it supports nearly all international currencies and over 100 payment methods. LocalBitcoins has enhanced its security features with two-factor and biometric authentication and offers users a free Bitcoin wallet.
The platform promises low charges and free deposits and transactions between its customers. It will charge a withdrawal fee based on Bitcoin blockchain fees and collect a one-percent escrow fee from advertisers.
In a press release, Jukka Blomberg said that LocalBitcoins's new mobile application demonstrates the company's commitment to its international clients, who he described as hoping for a mobile application as an option. 
The chief marketing officer of the peer-to-peer cryptocurrency marketplace affirmed that their group is continuously listening to their global customers' needs. 
Blomberg cited that they are also constantly targeting to evolve and improve their service to fulfill their users' requirements. The company executive remarked that their new mobile application enforces the founding idea of LocalBitcoins, which is to bring the flagship cryptocurrency everywhere. 
We want to congratulate LocalBitcoins's administrators for the successful launch of their new Android application. Since this peer-to-peer cryptocurrency exchange's establishment in 2012, we gathered that it has metamorphosed into the world's leading entity through permitting over-the-counter Bitcoin trading with local fiat currency. 
We also want to laud LocalBitcoins for making cryptocurrency trading accessibility and inclusion possible for traders around the world with its mission to "bring Bitcoin everywhere." We think LocalBitcoins will gain more success in the coming years as its administrators work hard to serve cryptocurrency enthusiasts and fulfill the latter's needs.