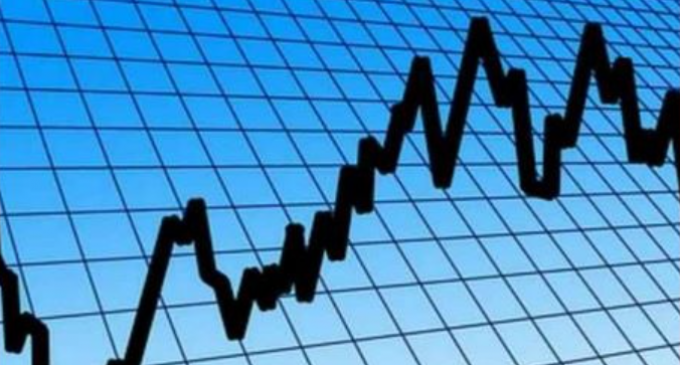 The first two days of the week had seen the largest cryptocurrencies continuing their ascendency, but as of Wednesday morning, November 18th, some shard selling activity can be noticed, even though buyers resumed on dips. Last week, Bitcoin broke above $16,000 and a new week brought a new 2020 high, as the euphoria continues to build.
Bitcoin reaches $18,400 then retraces
After starting the week below $16,000 following a short-term correction, Bitcoin buyers back online since Monday and managed to push the price towards $18,4000 on the Coinbase exchange, which is where short-term sharp selling occurred three hours ago. The price lost around $1,300 in value during little over an hour, posting the sharpest short-term selling seen this month.
According to coinmarketcap.com, the Bitcoin market cap continues to rise and currently sits at 66.2%, threatening to revisit the September highs of around 69%. That should be no surprise, considering BTC is now the hottest cryptocurrency once again, with its gains triggering a self-reinforcing pattern of buying, the same as we've seen at the end of 2017.
Ether touches the September highs before selling off
As we've expected in our last weekly crypto analysis, Ether treated the $447 level as support and since then, the price moved towards the $490 area, where the September high is also located. The same price action development seen in Bitcoin can be seen here, considering Ether dropped from $490 to $455 in about an hour.
Litecoin, XRP, Bitcoin Cash, Chainlink, Cardano, and NEO are all posting the same sharp brief slump, suggesting this is a phenomenon occurring across the entire market. What triggered the selling is still unknown and at the time of writing, there is no major news that might have triggered this market reaction.
For weeks in a row, cryptocurrencies had ignored the poorer performance of stocks, continuing to rise regardless of various negative factors. Since Monday, last week, news surrounding two COVID-19 vaccines had propped up risk sentiment, but now that the optimism had settled, market participants are already starting to reprice asset valuations.
It may be possible that cryptocurrencies might position themselves for a corrective move, after a pretty impulsive move on the upside. Still, we continue to believe that Bitcoin can reach new all-time highs before starting a much deeper retracement. The token benefits from increased media attention and a lot of people are buying even at these elevated levels, suggesting euphoria and exuberance.