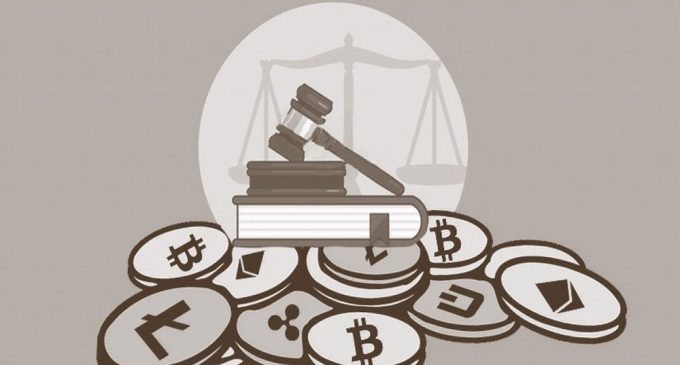 All major cryptocurrencies had come under heavy pressure since July 14th, as a new flow of concerns related to regulation had made market participants reconsider how they value digital tokens. Bitcoin, Ether, and Litecoin are just a few of the large-cap cryptocurrencies with losses higher than 15% for the past two days.
The spark that triggered this wave of selling was the Fed's Jerome Powell hearing in front of the US Congress, where concerns about Facebook's Libra had been among the hottest topics. Both the Fed's Chair, as well as several lawmakers, agreed that such a project could pose major systemic issues to the global finances, given that the social media giant has more than 2 billion users.
Sentiment deteriorates further due to new rumors
Some media publications already launched the idea that cryptocurrencies like Bitcoin could be blocked in the United States, with a simple executive order from President Donald Trump, the latest important figure which had criticized the largest cryptocurrency in existence.
According to Alex Kruger, a financial analyst who spoke on the matter, the US President could use its position to ban cryptocurrencies:
Trump could issue an executive order banning US persons from dealing in Bitcoin…He has already done so with the Petro. Trump could ban the Petro because it represented an attempt to circumvent U.S. sanctions.
Brief market update
At the time of writing, Bitcoin is trading around $10,140 on the Coinbase exchange, having lost more than $1,000 in value for the past 24 hours. The price is approaching a key support area which we've mentioned in our last weekly crypto analysis, and a breakout below could unlock fresh bearish momentum, erasing more of the 2019 gains.
Ether is not in its best shape, after weakening from $360 towards $220 at the time of writing, clearing the $230 key support zone. The price would be influenced by any new significant news related to regulation and any concrete measures that would stop the Libra project are due to create more damage.
Litecoin is trading again below $100, before a split that will take place in August, and XRP is heading impulsively towards the 2019 lows and an important floor which if breached, could put further pressure on the price. Overall, the market lost almost $80 billion in capitalization since July 10th, showing that despite the strong gains we've seen so far this year, cryptocurrencies are still fragile and subject to impulsive selling.