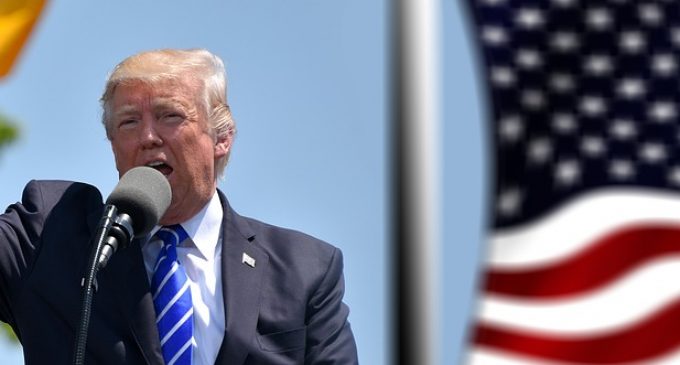 The list of Bitcoin critics added a new important name on Thursday, following the latest series of tweets of the US President Donald Trump. Warren Buffett, Jamie Dimon, and other notorious figures had several times expressed their negative views on Bitcoin, and despite that the price did not seem visibly affected, with Bitcoin staging its second-most impressive rally in 2019, after the one we saw back in 2017.
Bitcoin not money
As the Fed's Chair testified in Congress for two consecutive days and questions related to cryptocurrencies, in particular, Facebook's Libra, were among the hottest topics, the US President took the opportunity to express his opinion on the subject:
I am not a fan of Bitcoin and other Cryptocurrencies, which are not money, and whose value is highly volatile and based on thin air. Unregulated Crypto Assets can facilitate unlawful behavior, including drug trade and other illegal activity….
He did not avoid the subject of Libra, which many consider being a sort of "undercover bank":
Similarly, Facebook Libra's "virtual currency" will have little standing or dependability. If Facebook and other companies want to become a bank, they must seek a new Banking Charter and become subject to all Banking Regulations, just like other Banks, both National and International. We have only one real currency in the USA, and it is stronger than ever, both dependable and reliable.
While he's right about the potential for cryptocurrencies being used to finance illegal activities, his remarks on the strength of the US dollar can be easily put into question. Since 1971, when the Bretton Woods system broke and the peg to the gold once was removed, the US dollar lost 99% of its value, so claiming its "stronger than ever" may not be the best way to describe it.
Bitcoin not impressed by Trump
Although Bitcoin weakened for the past three days, it was mainly due to the congressional hearing, where concerns related to Libra were expressed by the Fed Chair, as well as some of the House members. Yet, since Trump's tweets, it remained relatively stable.
However, Bitcoin broke below the $11,700 which may be a short-term sign of weakness. The buyers were not able to reach the key $13,500 resistance area again, which could let Bitcoin exposed to some further losses in the near term. As we've mentioned in our last weekly crypto analysis, only a breakout above the current 2019 high could suggest that the rally may continue further.