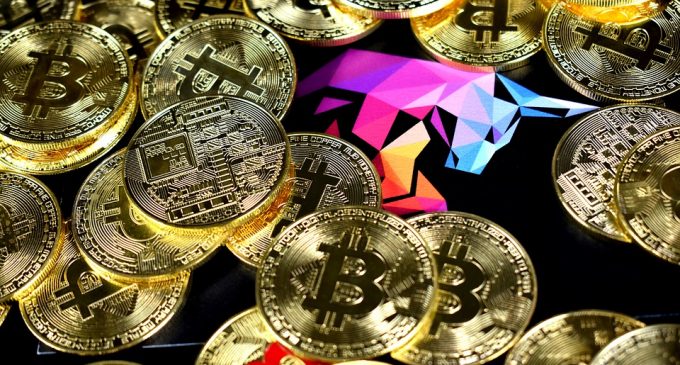 So far 2019 proved to be a much better-than-anticipated year for Bitcoin, as its price almost reached the $14,000 area on the Coinbase exchange. Optimism pushed Bitcoin past the $11,000 zone, but the last week and a half saw weakness unfolding in a pronounced fashion, and that's not a good sign for buyers.
Enthusiasms surged this year as new Bitcoin investment vehicles were announced and Facebook, the largest social media on the planet, made public its plans to launch its own cryptocurrency.
Market participants uncertain?
Even though Bitcoin managed to reach levels not seen since January 2018, optimism is clearly fading as the weekly chart pin bar is pointing out. The latest news show that regulatory concerns surrounding Facebook's Libra project are high and the US House of Representatives Committee of Financial Services requested the media giant to stop any advancement with the project:
This raises serious privacy, trading, national security, and monetary policy concerns for not only Facebook's over 2 billion users, but also for investors, consumers, and the broader global economy.
Regulatory concerns could begin to weigh on cryptocurrencies again, as the issued faced by Libra are not the only ones. Just recently the UK  Financial Conduct Authority (FCA), which is one of the biggest financial regulators in Europe, stated that derivatives based on cryptocurrencies are too risky for small-sized investors and it is now considering a ban on such products:
Most consumers cannot reliably value derivatives based on unregulated crypto-assets. Prices are extremely volatile and as we have seen globally, financial crime in crypto-asset markets can lead to sudden and unexpected losses.
That includes options, futures, and CFDs, and it is not the best news for Bitcoin enthusiasts, considering that the rally of 2019 had been largely sustained by investments in new Bitcoin instruments.
If the agency decides to put a ban on cryptocurrency-related derivatives, that won't be an encouraging sign for digital assets looking ahead. The Bitcoin price action is already showing that market participants have already started to price in negative events.
Bitcoin dropped from $13,800 towards $9,700 last week and despite a short-term surge higher, sellers seem to be the ones in control right now. A breakout below the current July lows could signal more weakness ahead for Bitcoin and any new negative news could further fuel the diminishing of bullish momentum. Our bias is switched to slightly negative for the near-term horizon unless the Bitcoin buyers will push the price above the current 2019 high impulsively.