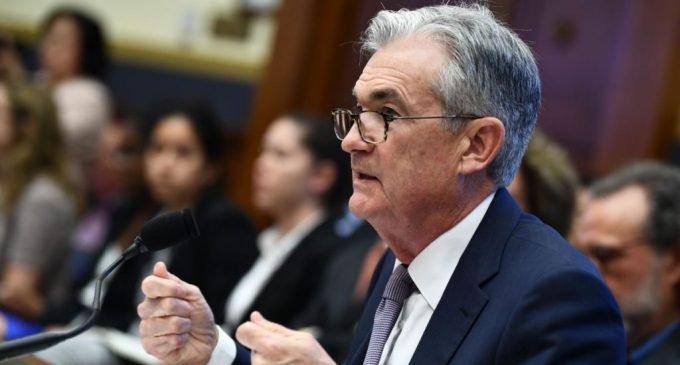 Even though Facebook kept its cryptocurrency project secret for as long as it could, the company did not manage to avoid reticence from US regulators, who fear about the bad consequences it might have on the global financial system.
The Libra and Calibra projects had been announced officially and within days following the official confirmation, US regulators began to push for a halt of the project.
Jerome Powell concerned
During a hearing in front of the US House Financial Services Committee on July 10th, the Fed Chair emphasized the many serious concerns Libra could create, ranging from privacy, money laundering, and consumer protection:
In addition to worries about privacy, money laundering, and consumer protections, Libra poses serious risks to global financial stability due to the enormity of Facebook's user base. The process of addressing these concerns should be a patient and careful one, not a sprint.
Powell's voice is just one of the many critics that stand against Libra. Benoit Coeure, an executive at the ECB, described the project as a "wake-up call" for regulators, claiming that Libra cannot operate outside of banking system.
During the hearing attended by Powell, Representative Maxine Waters raised the possibility of putting Facebook under the Dodd-Frank financial reform law, which generally applies to "too big to fail institutions" like JP Morgan or Goldman Sachs. Although Powell mentioned it is too early to call on such a move, if it will materialize, Facebook will require special regulatory scrutiny.
Cryptocurrencies fall after Powell's comments
The cryptocurrency market did not treat positively the comments of the Fed's chair, as Bitcoin started to weaken impulsively, right after the hearing started. It lost more than $2,000 in value in less than 20 hours, significantly weakened by renewed regulatory concerns. The Bitcoin selling is very impulsive so far, and if buyers won't manage to balance the order flow, momentum could weaken severely in the near future.
Ether was also under heavy pressure, dropping below the 4h chart 200 moving average, a key support area which we've mentioned in our last weekly crypto analysis. Litecoin, XRP, and Stellar are also heading south at the time of writing, in what could turn out to be a much deeper correction.
This movement communicates that part of the buying momentum had been fueled by the announcement of the Libra project, even though there won't be any traditional cryptocurrency involved, and Facebook will use its own stablecoin to keep the system running.