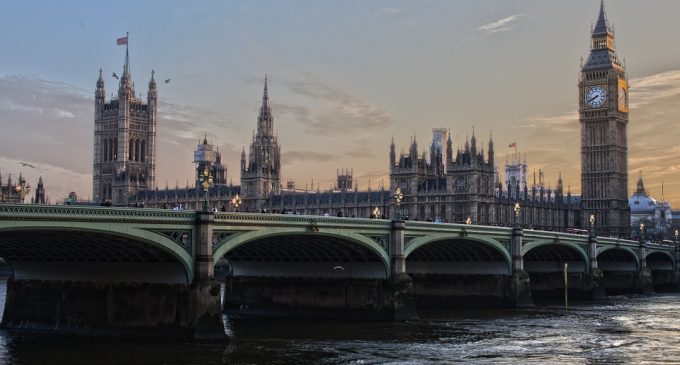 The United Kingdom Information Commissioner's Office is the last important regulator on the list of agencies concerns about Facebook's Libra project. On August 5th, the Commissioner issued a joint statement on global privacy expectations of the Libra network, addressing to all 28 companies that are behind the Libra and Calibra projects.
Since the project had been officially launched a new wave of regulatory concerns surrounding cryptocurrencies had emerged. G7 members, the US Congress, Jerome Powell, and many other important figures had already expressed concerns about Facebook's ambitious project to launch a stablecoin for its users.
UK watchdog releases a series of requests
In the release which you can find here, the UK's Information Commissioner's Office expressed concerns about the involvement of Facebook in the Libra network, as it could drive massive adoption of the new coin:
The involvement of Facebook Inc. as a founding member of the Libra Association has the potential to drive rapid uptake by consumers around the globe, including in countries which may not yet have data protection laws in place. Once the Libra Network goes live, it may instantly become the custodian of millions of people's personal information.
Companies that are part of the Libra network will need to provide answers to a series of questions regarding the protection of personal information, user privacy rights, data protection impact assessments, and others, as the project is expected to collect a vast amount of information:
This combination of vast reserves of personal information with financial information and cryptocurrency amplifies our privacy concerns about the Libra Network's design and data sharing arrangements.
Facebook had already expressed concerns about its ability to launch the Libra network as scheduled, given the latest batch of regulatory concerns, according to the information provided alongside the last earnings report.
Although it will be a stablecoin that won't have any link to the traditional cryptocurrencies, the entire series of events had kept the market on a rollercoaster, with large-cap tokens rising impressively as rumors of the Facebook's token became more intense, and dropping impulsively as regulatory concerns emerged right after the project had been announced.
At the time of writing, Bitcoin is back on its way up, trading around $11,750 on the Coinbase exchange, struggling due to the descending trend line we've mentioned in our last weekly crypto analysis. Ether and LTC had also managed to recover from the lows, but the gains are limited, as compared to Bitcoin.