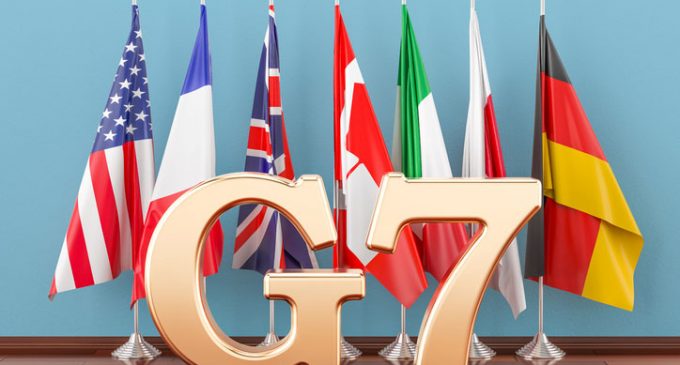 During the informal G7 talks held in Chantilly, north of Paris, the group of seven finance ministers and central bankers agreed that digital currencies such as Facebook's Libra must be regulated in order to ensure that they do not pose any significant threat to the global financial system.
Facebook avoided to officially announce its cryptocurrency, despite growing speculation over the past few months, and when it eventually did that, a wave of renewed regulatory concerns emerged, putting pressure on Bitcoin and other major tokens.
France's Finance Minister concerned
Bruno Le Maire, currently the Finance Minister of France, which is also holding the rotative presidency of the G7, mentioned in a news conference "the group opposed the idea that companies could have the same privilege as nations in creating means of payment – but without the control and obligations that go with it", as Reuters reported in a recent article.
During the meeting, Benoit Coeure, a current Board Member of the European Central Bank, had also expressed its concerns:
A global stablecoin for retail purposes could provide for faster and cheaper remittances, spur competition for payments and thus lower costs, and support greater financial inclusion…However … they give rise to a number of risks related to public policy priorities including anti-money laundering and countering the financing of terrorism, consumer and data protection, cyber resilience, fair competition and tax compliance.
The whole renewed chatter about cryptocurrency regulation had put pressure on most of the major cryptocurrencies since July started. Bitcoin lost 25% in a week and even though it managed to recover some lost ground in the past 24 hours, it still remains below its $13,855 2019 high made on the Coinbase exchange.
Ether managed to rebound around the $200 area and Litecoin trades near $100, but despite that, a lot of damage had been done to the bull run and we should not expect a new very impulsive move on the upside, even though the selling stalled for now.
Market participants are most likely waiting for new clues on how regulators will treat Facebook's Libra and whether those measures will have implications on traditional cryptocurrencies as well. Short-term price movements should not mislead investors that positive sentiment had recovered. All major cryptocurrencies bounced around technical levels and sellers could be waiting to sell on rallies. Fresh news on regulation should have a meaningful impact on the market and on the current negative bias that keeps prices subdued.