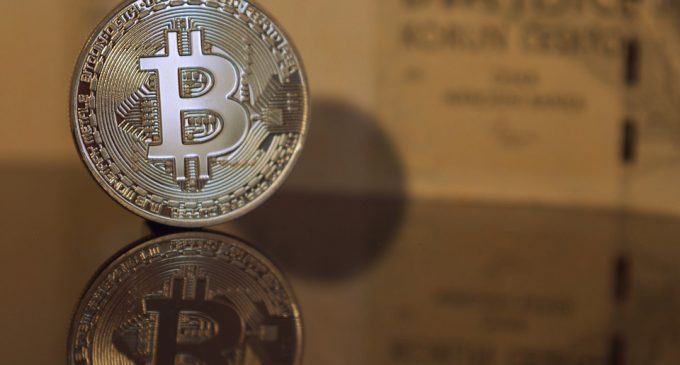 We're only at the beginning of the week and the Asian session had been active and positive for Bitcoin, as it jumped $500 following news of the Bakkt platform finally launching Bitcoin futures contracts. ICE had struggled to launch Bitcoin futures for months, as regulatory procedures with the CFTC postponed the event by a few months.
New futures coming in September
Bitcoin had a positive performance in early Monday following reports that Bakkt, a subsidiary of the Intercontinental Exchange (ICE) had received the green light from the US Commodities Futures Trading Commission (CFTC) to launch Bitcoin futures next month. According to the latest information, the exact launching date is set for September 23rd.
The expectations for the Bakkt Bitcoin futures are assumed to have been one of the reasons why Bitcoin rallied impulsively in 2019. As opposed to the futures contracts currently trading on the CME, Bakkt will offer physically-settled daily futures contracts for Bitcoin, held in the Bakkt warehouse.
This is part of the new investment vehicles that are expected to continue to support institutional money pouring into the Bitcoin market. Derivatives had been a game-changer in 2019 and Bitcoin had been the only token favored. According to the latest information on coinmarketcap.com, the current Bitcoin market dominance stands at 68.7%, a level not seen since March 2017. Litecoin, Ether, and XRP had all managed to lose significant market share, as Bitcoin continued to dominate and new altcoins continued to be launched.
Bitcoin price poised for gains?
Buyers might be encouraged by the fact that the price had currently breached above the 4h chart 200 moving average, a key level which we've mentioned in our last weekly crypto analysis. If the price will hold above it, we suspect there's room for more gains towards our descending trend line, which means Bitcoin might revisit the $11,200-$11,300 area in the not too distant future.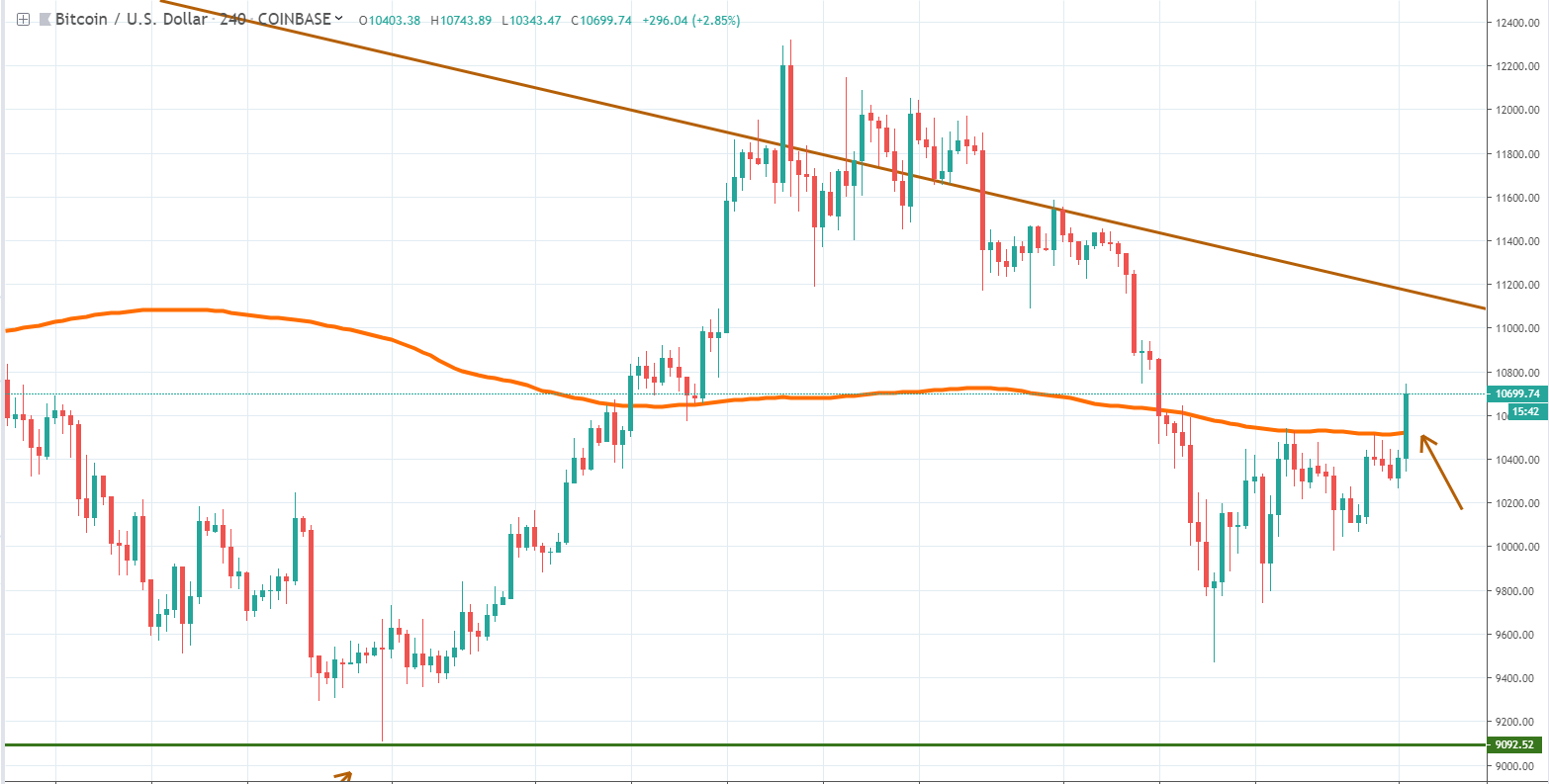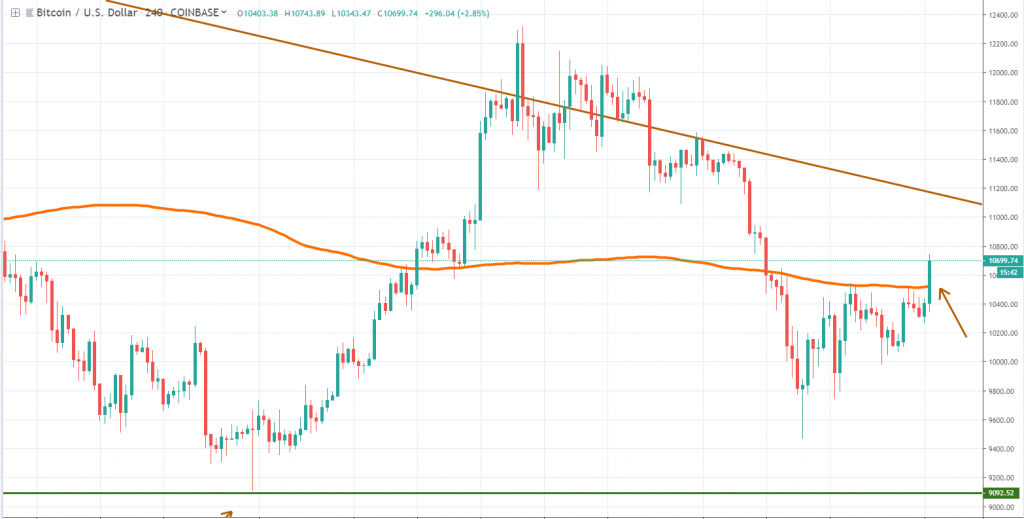 Risks to the downside remain, as Facebook's Libra could return in the spotlight. The latest highlights show that a group of six US Lawmakers are reportedly set to discuss the project in a visit to Switzerland in the coming days. The group will be led by Maxine Waters, chairwoman of the House Financial Services Committee, and will meet the Swiss Federal Data Protection and Information Commissioner Adrian Lobsiger. Any meaningful negative news could again support Bitcoin selling and the current gains might be at risk. Libra came under intense regulatory scrutiny and any action for US regulators to crack on the project will be negative for the cryptocurrency market.