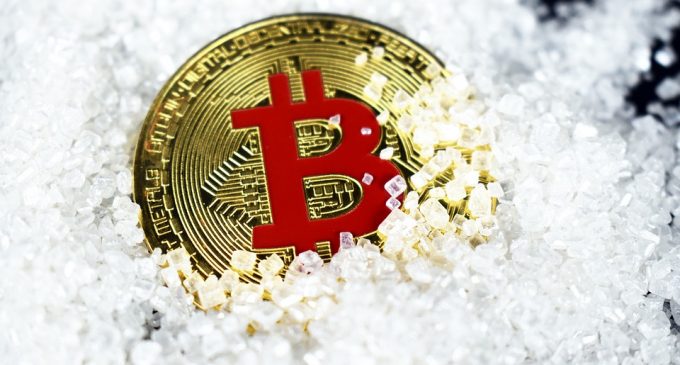 Despite the overbought conditions, Bitcoin managed to hold its ground around the $8,000, as the buyers managed so far to cap the selling around the 4h chart 200 moving average. The support area we've mentioned in our last weekly crypto analysis held so far successfully, but will this be the consolidation before a new leg up?
Price action consolidates
Since June 4th, Bitcoin had consolidated in a range between $7,430 and $8,020 on the Coinbase exchange. Even though Bitcoin had proved to be resilient so far, and managed to keep its global market cap above $140 billion, the range follows after a pretty-impulsive selling leg lower, which could be a bad indication for the buyers.
It will be important to watch where will the range break. If the buyers will break on the upside, then the most likely scenario is that the key $9,000 area will be revisited again. On the other hand, if the range will break on the downside, it will mean double trouble for buyers as the price action will trade well-below the 200 moving average and that's a sign of weakness.
Whether Bitcoin will manage to recover after a 16% drop it's still uncertain and traders are most likely waiting to see how the range will be broken.
No significant news in the near-term
The Bakkt platform already set a launching date for its Bitcoin futures in July, so we're still one month behind the actual date when we'll be able to see how much inflow will pour into the newly-created Bitcoin derivative.
At the present time, the CME Bitcoin futures enjoy one of the best periods since launch, supported by the bullish Bitcoin momentum that unfolded for the past few months. In the absence of an SEC decision regarding a Bitcoin ETFs, futures contracts remain the single most important Bitcoin derivative to take into account this summer. We assume that won't be enough to further boost demand for Bitcoin and keep the current bull move advancing higher at the same pace.
Market participants are also expected to remain cautious ahead of the G20 meeting scheduled at the end of the month, which is where some steps in terms of cryptocurrency regulation might be taken. So far, the market reacted negatively each time public institutions decided to intervene in the market, so if the G20 approach won't be regarded as supportive for the industry, we could see weakness in Bitcoin, as well as the other cryptocurrencies.