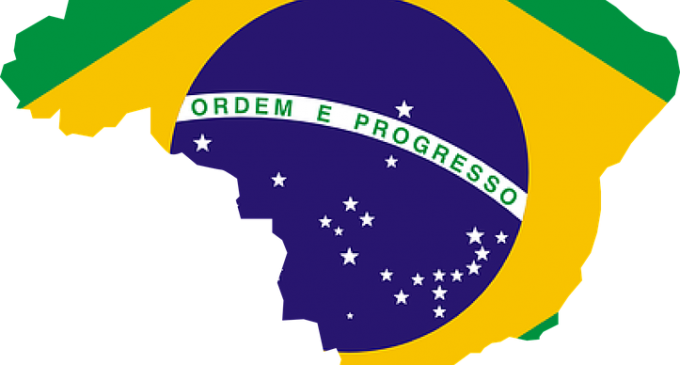 According to a decision taken on August 26th, the Central Bank of Brazil (CBB) will classify the purchasing and selling of cryptocurrency assets based on the guidelines provided by the International Monetary Fund. There had been a huge debate on whether these assets should be treated as usual money of securities, but the IMF decided to treat them as non-financial products.
As we've seen recently, the IMF had published a survey on cryptocurrencies and central banks, showing there are some countries which are examining the idea of a state-own cryptocurrency to replace fiat money. According to another document released by the IMF called "Treatment of Crypto Assets in Macroeconomic Statistics", cryptocurrencies should be accounted for as goods.
Is this a step forward for cryptocurrencies?
The Central Bank of Brazil will rely on the IMF guidelines, meaning buying and selling cryptocurrencies will be considered in its imports and exports statistics. As reported by cointelegraph.com, this would lower Brazil's trade surplus, given the country is a net importer of crypto-related assets. The publication also highlighted the importance of cryptocurrencies being recognized as goods, since that could open the door for further adoption and their use as payment methods.
Muted start for the market
No significant price action occurred with the large-cap cryptocurrencies until now. Bitcoin buyers attempted to break above the 4h-chart 200 moving average yesterday but failed. We've mentioned in our last weekly crypto analysis that's one key resistance level and it should manage to cap the upside. The prospects for Bitcoin had not changed and we still believe it may go lower before it goes up.
The triangle formation seen in Ether had been filled and yet no impulsive breakout on either side occurred. It's usual to see the market delaying the break longer than anticipated, but we continue to believe there some more downside ahead for the second-largest cryptocurrency.
Litecoin and XRP continue to consolidate in narrow ranges as volatility continues to contract in the expectation for new significant news. According to the information available on coinmarketcap.com, the cryptocurrency market cap had been consolidating between $257 – $272 billion in the past week, showing limited gains after an impulsive move on the downside. The conditions suggest that buyers continue to wait for a strong reason to start buying aggressively again and in the absence of it, we may see prices continue to head south and erase a bigger chunk of the gains banked this year.