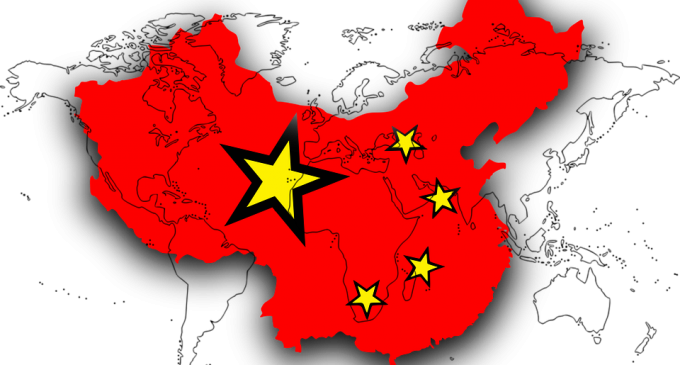 There had been many speculations throughout the month of August on the People's Bank of China launching its own cryptocurrency by November this year. CNBC, Reuters, and Bloomberg, all reported on the issue, after a claim from the PBoC deputy director.
Just recently we've seen the Central Bank of Brazil making an important change and labeling cryptocurrencies as goods. But this month it was all about China's central bank, yet all the rumors had been denied recently.
Inaccurate speculation
According to Global Times, China's national English language tabloid, reports on the PBoC launching a cryptocurrency had been completely denied. A Twitter post on August 28th made everything clear:
Refuting media reports of launching a state-backed cryptocurrency in the coming months, China's central bank termed them as "inaccurate speculation.
Correlated or not, Bitcoin and the other cryptocurrencies had moved impulsively on the downside after the release, since a lot of noise in the past few weeks had raised the market sentiment. According to CNBC, "researchers at the bank have been working on the currency for five years". Forbes went on even further, citing multiple sources that claimed the PBoC will distribute the first round of the cryptocurrency to companies like Alibaba or Tencent.
Speculations went on, saying that the coin could be launched on November 11th. Although it may generate a lot of enthusiasm to see a central bank starting to work with cryptocurrencies, China being the first one looks like an unrealistic scenario. It is true that the country wants to become a global leader in technology innovation, but up until now, China looked like one of the biggest enemies of cryptocurrencies.
The country had enacted a total ban on cryptocurrencies and ICOs, forcing a lot of the companies to move in Hong Kong or Japan. All the people who thought the news was legit, found themselves in a silly position.
Information released "on sources" should be taken with a grain of salt, since a 180-degree turn is always possible. What's even more worrying for crypto enthusiasts is that the selling returned in the cryptocurrency market, with all the major tokens posting big losses at the time of writing.
Bitcoin is trading near the $9,400 area, Ether had dropped below $170, and Litecoin already reached our $65 support zone. With volatility back on its way up, we could witness some further selling as the market continues to retrace from the highs made at the beginning of the summer.