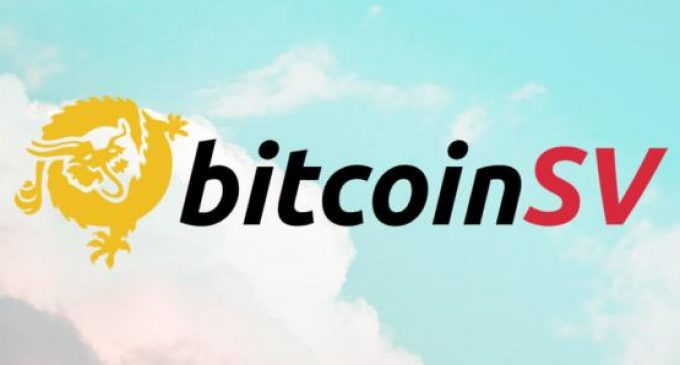 History repeats itself for Bitcoin SV, the Bitcoin Cash fork backed by the controversial Craig Wright, and once again we see a textbook pump-and-dump scheme occurring. The price action had been steadily building towards the upside since the beginning of January, but between January 10th-14th, things started to head up, when the coin jumped from $115 to $440 on the Poloniex exchange.
Buy the rumor – sell the fact?
Speculations around Craig Wright owning massive amounts of Bitcoin had triggered a new surge in Bitcoin SV since the market believes he's going to sell BTC and buy BTC SV in order to support his token. Wright continues to battle a legal dispute, with several highlights released a few days ago suggesting he had received access to unlock a list of 16,404 BTC addresses, containing approximately 1.1 million in BTC.
Interestingly, though, the market started to dip aggressively on January 14th, the exact day when the "positive news" was released. More than 40% of the gains had been erased, meaning this is very likely another pump-and-dump scheme.
Should the market head south?
If you were to look at the numbers provided by coinmarketcap.com, the trading volume for Bitcoin SV was almost the same in each day the price was rising impulsively. As a result, we assume that the entire bullish move was purely speculative and overextended by people reacting to FOMO.
People interested in Bitcoin SV should know that it is a token largely centralized and thus open to price manipulation. In addition, a large portion of the hash rate and mining power is controlled by Coingeek, meaning it has the interest to see the price rising in order to increase profitability.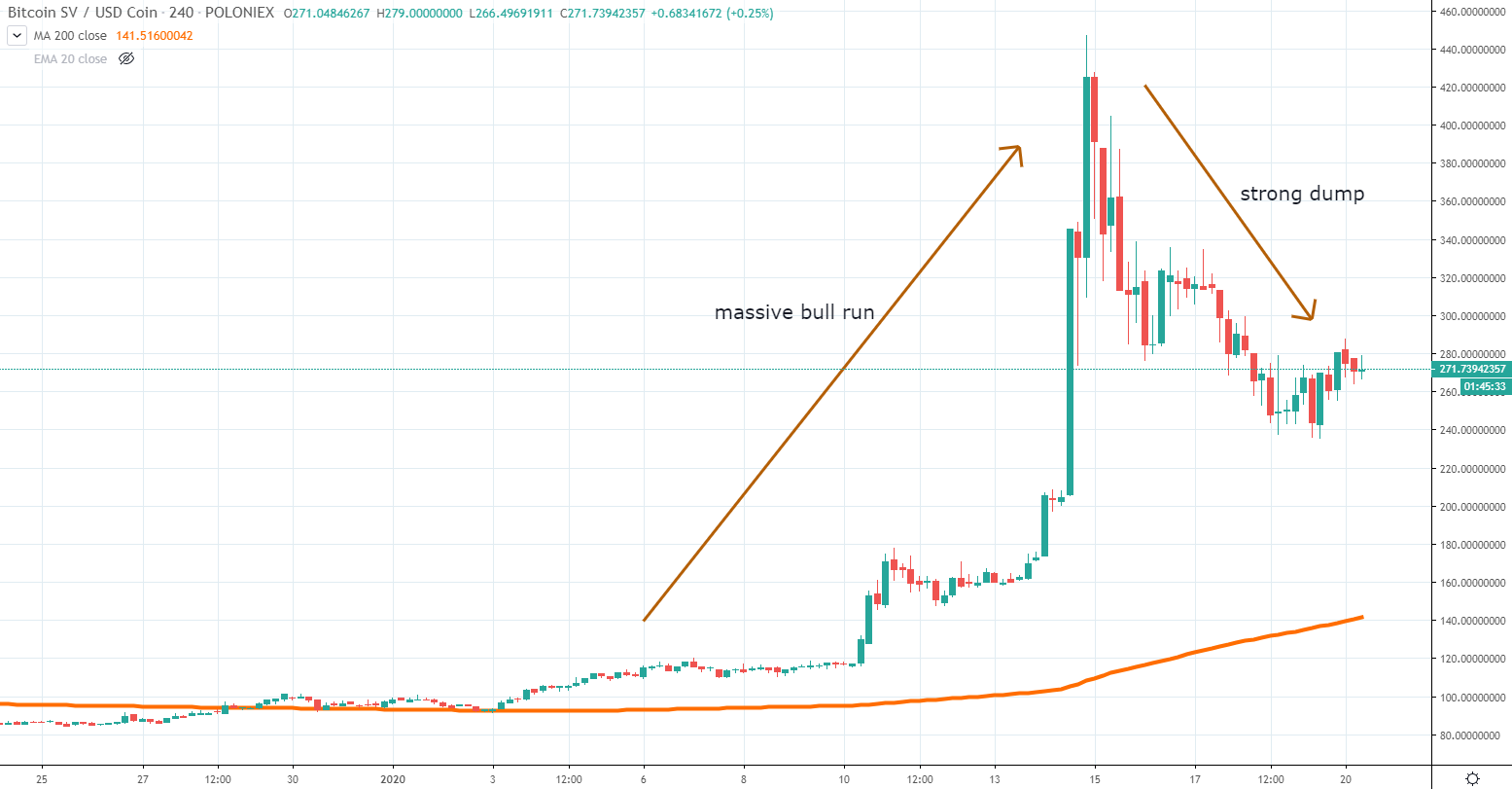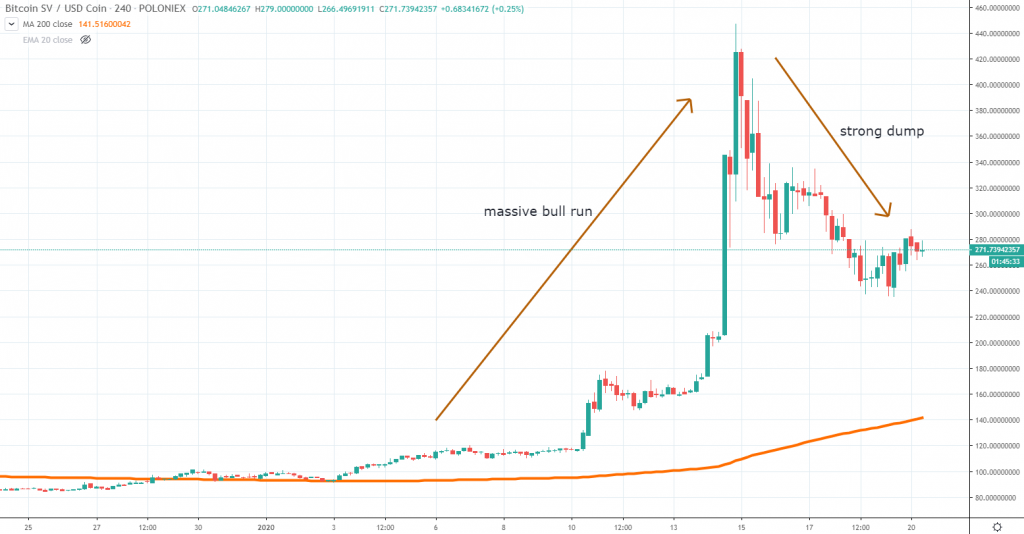 Looking at the above chart, you could see the magnitude of the move, but we keep asking ourselves how could it be possible as long as the liquidity metric on Coinmarketcap showed insufficient liquidity, meaning insignificant buy orders and a few trades could have caused the price spike.
Based on all the data, this could very likely be another price manipulation put into place by the team behind Bitcoin SV. A similar situation occurred back in May 2019 and the outcome had been predictable – the price gave up all the gains and people who bought at high levels ended up losing money. Since the market did not manage to support the price around the highs, we expect Bitcoin SV to gradually retrace lower during the near to the mid-term horizon.