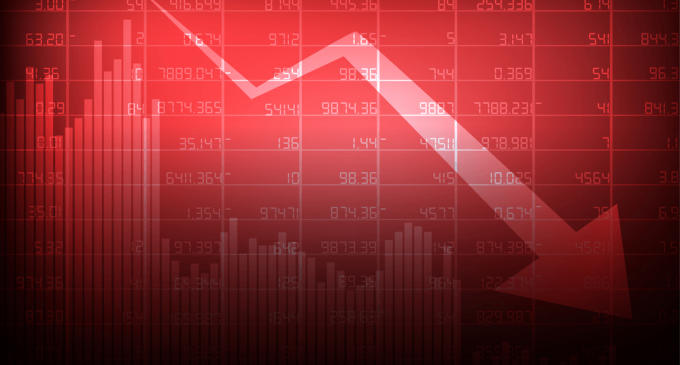 Cryptocurrencies had taken a tumble in the past week, as market sentiment deteriorated again. Global financial markets had been rattled in recent days, as the bond markets are beginning to ring recession signals. Both US and UK yield curves had inverted, a phenomenon not seen since 2007 and 2008, respectively.
The major drop in appetite for risk assets is impacting cryptocurrencies as well, with the market cap dropping significantly since August 8th. This confirms what we've highlighted several months ago when we've claimed that global risk sentiment definitely has an impact on cryptocurrencies.
Bitcoin, Ether and the entire market lower
According to the information available on coinmarketcap.com, the global market capitalization of cryptocurrencies currently stands at $256.2 billion, down from $309 billion a week ago.  Bitcoin is facing some heavy losses, after tumbling from $12,200 towards $9,600 on the Coinbase exchange. As we have highlighted in our last weekly crypto analysis, a breakout below the 4h chart 200 moving average will mean the $9,100 support could be visited and that's where we suspect Bitcoin is headed.
Things are much worse for Ether, which had broken below a key trend line that went back to mid-December. We've warned against an imminent breakout lower a few days ago and now the price sits at $180.8 on the Kraken exchange. The price action is now located below the daily 200 MA and if buyers won't be able to push it back above, there could be more pain ahead for the second-largest cryptocurrency.
LTC broke below our consolidation structure and continues to edge lower, also signaling that more pain lies ahead, in case buyers won't come to the rescue.
News of a pyramid scheme
Some of the latest reports are showing that PlusToken, a Chinese company, had managed to walk away with 200,000 BTC and more than 800,000 ETH, after creating a fake wallet which promised a high-yield investment return. According to the information currently available, more than 10 million people had sent tokens to the wallet, in what may become one of the largest blows in the history of the cryptocurrency market.
At the time of writing, there is no clear sign of stabilization, but it will depend on whether global financial markets will manage to stabilize following the recent sell-off. If risk assets start to recover, then we may see a similar move into the cryptocurrency market, as at least a technical rebound is possible, given the current oversold conditions.