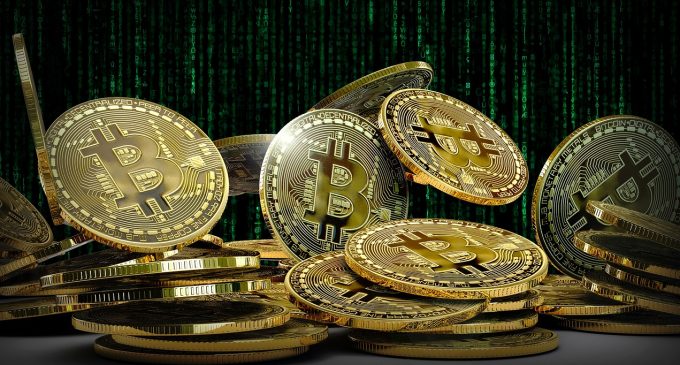 The positive Bitcoin performance continues to unfold after a promising start of the year. Last week we've seen how it tested the $8,000 area and now it hovers around $9,000 showing no sign of weakness. Let's examine both the technical and fundamental picture because there had been some developments supporting and extension on the upside.
CME Gets Green Light for BTC Options
If the traditional cryptocurrency market seems stuck due to regulatory uncertainty, the derivates market for Bitcoin continues to expand. A few days ago, CME, one of the largest exchanges in the US, managed to get approval for options based on Bitcoin futures. Aside from Bitcoin futures contracts, investors wanting to trade regulated instruments will have an additional tool to control the risk. The ICE platform Bakkt was the first to launch this type of instrument, but now that CME had done the same, we could expect to see activity in the derivatives market to expand.
Interestingly, the daily volume with derivatives based on Bitcoin is estimated at $20 billion, close to what traditional cryptocurrency exchange platforms declare daily. However, there are questions related to those figures, because most of the trading is wash trading. This could mean that the derivatives market is already greater than the traditional market.
Technicals pointing towards a breakout higher
A week ago we've continued to reiterate our bullish view on Bitcoin in the last weekly crypto analysis and our assumption proved to be right. In addition to that, the current price action context suggests a price action squeeze is going on, with an imminent breakout higher to take place probably before the end of the week.


As you can see from the above chart, the 20 EMA had been treated as support several times along the way and even though the move on the upside seems to be consolidating, the series of higher lows and higher highs points towards a continuation on the upside. We believe that Bitcoin could be headed towards $9,700 or even $10,000 if the risk sentiment will remain in the current shape.
We must not forget that 2019 had started in a similar fashion and the first half of the year took Bitcoin up to levels not seen since the beginning of 2018. Will the scenario repeat itself? There's no guarantee, but at the present time, the upside momentum looks poised to continue. We refrain to give longer-term predictions since "game-changing" news could show up at any time.