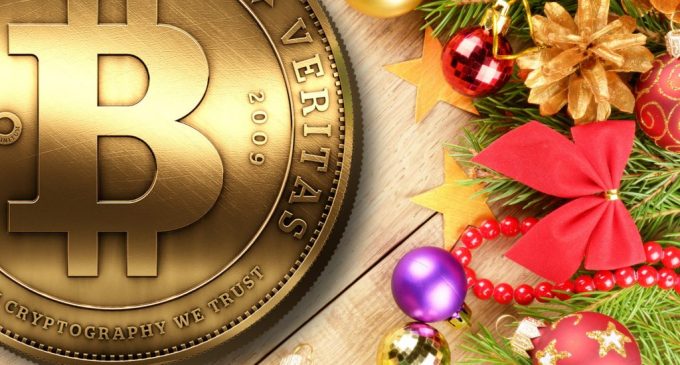 Since December 15th, the Bitcoin price had a decent performance, climbing from approximately 3,100 towards 4,200 on December 24th, but starting from yesterday we see a strong weakening.
Although the seasonality acted as expected and we had the Christmas rally, judging by the latest developments the bullish momentum seems to have faded.
Strong losses after bull run
As you can see in the chart below, the Bitcoin price weakened by 12% on the Bitstamp exchange and more than 90% of the move took place in less than 15 hours. Although we had expected the move to continue weakness prevails and the reasons could be linked to the stock market.
We are currently witnessing the worst month for the US stock market in history, with all the major indices already or approaching bear market territory. The Dow Jones Industrial Average slumped by more than 600 points on December 24th, communicating that the current risk aversion is very low.
As we have mentioned in a previous article about the link between stocks and cryptocurrencies, it should be important to monitor the stock market performance, since it can show us the evolution of risk sentiment.
Although a Christmas rally generally takes place in the stock market as well, this year was an exception and we are surprise to see that cryptocurrencies managed to rebound in the short-term. Most likely, there was only a technical bounce following extreme oversold conditions.
We've mentioned several times that a Bitcoin bottoming formation is expected to take some time and judging by the current price action structure, we could sellers pushing Bitcoin lower, towards the current 2018 lows.
If we zoom out to the weekly chart, you will notice the price bounced after reaching the 200 moving average, which is an important technical level. How the buyers will respond if the sellers will try a second time to break below the moving average, will determine if there will be more blood ahead.
We suspect there is strong demand around the moving average, so we should expect bounces higher. It is hard to tell if the buyers will manage to sustain the moves, as well.
In the meantime, we are during the Christmas holiday, Bitcoin trading is not available today, December 25th, and we should see prices starting to pick up steam tomorrow morning. We hope 2018 was a good crypto year for you and wish you all the best for 2019