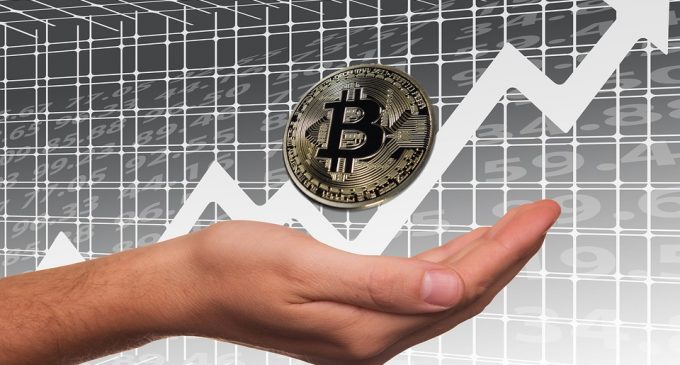 Following four consecutive losing weeks, Bitcoin is finally looking to end on an upbeat tone, given that the price had recovered during the past 6 days. Not too long ago talked about how the Bitcoin losing streak extended on weak sentiment, but as can be easily noticed on the chart, deep buyers came in and managed to provide support.
What could further support the recovery?
We must look at the futures markets first, which is where some interesting things are happening. There's no selling interest there, even though Bitcoin had been in a bearish mood for the past weeks. In addition, Bakkt Bitcoin futures continue to reach new records and on November 27th, $42.5 million worth of contracts changed hands.
According to data compiled by Luke Martin, trader and analyst, a pattern can be noticed when it comes to how Bitcoin performs before and after each expiration, Based on its calculations, negative returns in Bitcoin a week before futures payout results in positive returns the following week about 73% of the time.
Considering that we already know 90% of the volumes reported by exchange platforms are fake, mainly due to wash trading, the futures market will continue to have an increasing impact on how Bitcoin will perform and that's why traders should watch the activity there.
Christmas rally coming?
Today it's November 30th and we'll approach the holiday season when an interesting pattern occurs in the financial markets, not just in Bitcoin. Of, course, we're talking about the Christmas rally, which ironically happened during December 2018. More specifically, Bitcoin rallied between December 16th and December 20th by 25% and ended the end consolidating higher, following a year that wiped out more than 70% of its value.
Even though 2019 had seen Bitcoin recovering from the lows, since June the cryptocurrency had been a major underperformer and erased 50% of the gains banked during H1. Will the Christmas rally happen again this year?
Well, if we take into account the oversold conditions as well as what Luke Martin discovered, it could be possible. We must also emphasize that there's no absolute certainty about it. Anything could happen during December.
However, it's encouraging to see Bitcoin managed to end with gains four of the first five days of the week, even though the price broke below the October lows prior to the recovery. We'll continue to update the situation, but based on the current conditions, we estimate a 55%-60% probability Bitcoin will manage to end 2019 on an upward beat.