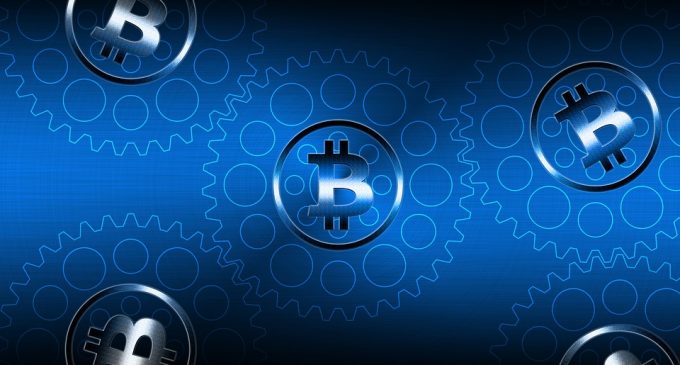 The selloff in Bitcoin does not seem to end and Bitcoin continues to be one of the most damaged coins, with its price dipping below $7,000 for the first time since the middle of May. At the end of October the enthusiasm and the price spiked higher on hopes that China could open towards blockchain and cryptocurrencies, but as those expectancies gradually vanished so did all the gains seen in Bitcoin.
Crypto mining capitulation?
We've seen two weeks ago how crypto mining firms in China could face inspections from local authorities and on top of that the People's Bank of China warned businesses involved with crypto to correct any "improper actions", according to a recent Bloomberg article. Earlier this month, regulators in Shanghai noticed the intent to clean up companies related to cryptocurrency trading.
It's hard to decide which one is the main reason behind the drop, but we can agree that there's a confluence of several factors. Some analysts claim that cryptocurrency trading volumes are much lower now since investors had been attracted by solid gains in the stock markets. Jeffrey Halley, senior market strategist for Oanda Asia Pacific Pte is one of the figures supporting this view:
Investors can find more joy in traditional markets without the aggressive volatility and opaque markets…A sustained rally in Bitcoin would require a complete breakdown in the trade negotiations to happen as financial authorities across the world continue to circle the wagons against digital currencies.
On top of that, a phenomenon called crypto mining capitulation is happening, now that selling had intensified. According to Vijay Ayyar, head of business development for the crypto exchange Luno, small miners are now squeezed due to the drop in Bitcoin price and are selling their coins in order to cover at least a small profit margin.
This selling pushed the price even further and miners will soon find themselves in a situation similar to what we had at the beginning of the year. At the present time, the cost for mining one BTC is estimated at $6,000, but could be higher depending on electricity prices and other costs.
In case the drop will continue to extend below $6,000, miners will have to continue mining and HODL the coins until valuations will rise again. However, as we've mentioned in our last weekly crypto analysis, we could see some technical buying, due to oversold conditions, which means some of the tension might ease in the short-term.