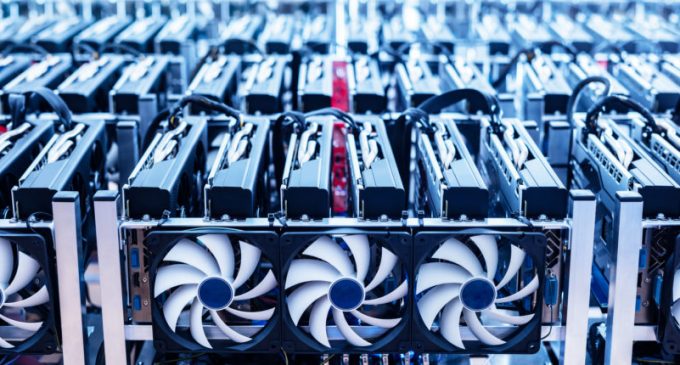 A few weeks ago, enthusiasm was fueled by an assumed change in the stance of China's approach towards cryptocurrencies. Even though authorities had made it clear already that they're interested in the blockchain technology and not cryptocurrencies, some crypto enthusiasts now have to take another hit, following the latest reports suggesting that the Inner Mongolia Autonomous Region will start inspecting crypto mining firms.
The run after crypto mining firms continues
China is well-known for its total crypto crackdown and so far, many crypto-related companies had moved their activity in more friendly countries like Japan and Singapore. However, the pressure on crypto mining firms is expected to continue, according to The Global Times, a publication linked to the Chinese Communist Party.
On November 13th, the publication reported that Inner Mongolia will dispatch units in order to assure "clean up and rectification of crypto token mining companies". In 2018, these companies had been hurt by low market valuations, with companies like Bitmain cutting staff and even though things had changed this year, crypto mining firms are not able to profit from favorable conditions in China.
The inspections will target crypto mining companies and those companies that enjoyed preferential government policies (low electricity rates and taxes). China had been a preferred destination for mining-oriented companies mainly because electricity is very cheap and mining hardware consumes plenty of it.
According to Yang Wang, a senior research fellow at the Fintech Institute of Renmin University of China, the inspections come late, given that most of the prominent mining companies already moved their activity elsewhere:
Most people I knew who worked in the domestic crypto token industry have already shifted their businesses to Southeast Asian countries like Singapore. They felt that the crypto token market has come to an end in China.
No mining but blockchain investments rising
Despite this aggressive approach towards cryptocurrencies, blockchain investments in China are expected to see a compound annual growth rate of 65.7% from 2018 to 2023, according to Cointelegraph. By then, spending on blockchain solutions could exceed $2 billion.
The Chinese President Xi Jinping already highlighted that he wants his country to become a global leader in the blockchain field, but questions remain on cryptocurrencies. We continue to see reluctance among governments to embrace alternative payment methods and this should continue until there will be strong laws regulating how cryptocurrencies operate. With that in mind, sentiment in the crypto space should remain low as 2019 comes to an end.