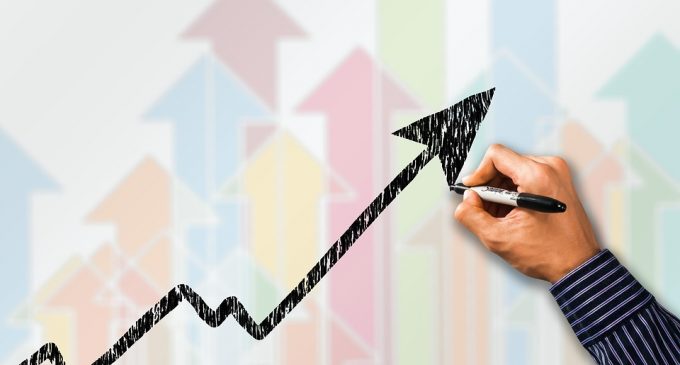 The cryptocurrency market took a V-turn on Friday, October the 25th, apparently supported by a piece of legislation passed by the Standing Committee of the 13th National People's Congress in China. Although there is no mention of cryptocurrency in the law, since it refers only to cryptography, the market treated the news as positive, given the background China has when it comes to digital assets.
In the last two years, the country started a total ban on cryptocurrencies, ICOs, and exchange platforms, and now things begin to shift, as the Chinese are starting to realize the potential of the blockchain technology.
Xi Jinping about the benefits of blockchain
On top of the legislation, the Chinese President Xi Jinping also made some interesting remarks about the blockchain technology, highlighting its potential to boost China's economy. We've talked many times in the past how the blockchain could be used without having cryptocurrencies, but despite that, the market jumped impulsively, after several months of underperformance.
Whether the news had any significant impact is still uncertain, but as we've highlighted many times in the past, the seasonality is favoring cryptocurrencies during the last quarter of the year. A glimpse of good news had been enough to revive a market that lost around 30% of its value since mid-July.
Cryptocurrencies melt up to continue?
At the beginning of Friday, the crypto market cap was sitting at $205 billion and at the time of writing it stands at $246 billion, communicating that a strong wave of buying orders had flooded the market for the past 48 hours.
Looking at individual performances, Bitcoin jumped almost $3,000 in price, following a drop generated by Facebook's Zuckerberg Congress testimony. The market had retraced towards $9,100, but it's still high on the week.
XRP, a cryptocurrency discussed in our last weekly crypto analysis, had also managed to make a new monthly high, before starting to retrace lower, continuing to suggest that more gains are on the table. Ether, on the other hand, managed to rebound from the $153 area and almost touched the $200 mark, and currently stands at $181.
Following this strong spike in volatility, we think a few days of consolidation will follow and also, the odds for the gains to continue at the same pace are low. Rapid price moves rarely suggest stability and because of that, buyers who missed this opportunity should wait diligently, because prices could retrace further in the days to come.