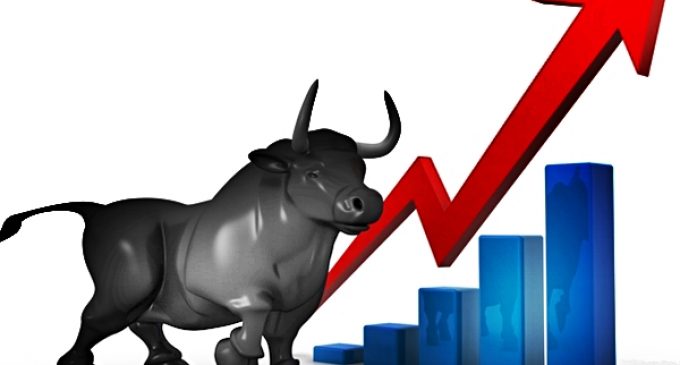 The cryptocurrency market went parabolic on April 29th, 2020, after the risk sentiment across the global financial markets surged on the upside. The market cap jumped impulsively, showing investors were rushing into crypto as their appetite for risk increased. Without any other major news, it is the report related to Remdesivir, an antiviral developed by Gilead Science, which points out the drug could help infected people to recover faster.
Sustainable gains or another pump?
As the past had shown us, no market move, despite its impulsiveness, could assure that a strong counter-trend move will occur. It could be the same case this time, but right now we can only say the cryptocurrency market cap is up by more than $40 billion yesterday. Several weeks ago, Bitcoin had started a pre-halving pump and the latest surge in risk sentiment had fueled further the move on the upside.


Right now, Bitcoin is the leading large-cap token, up more than 16% for the past 24 hours. All tokens are in positive territory as the order flow is still favoring the upside. Ether had jumped above $220 and it trading up by 7.8% on the day. XRP and Bitcoin Cash follow the same path, communicating the buying is spread across all cryptocurrencies. The market should keep on the same path for a few days in a row to communicate the momentum remains elevated. Stronger selling emerging will indicate this could be another pump-and-dump.
Factoring any potential risks
Although the market is currently pricing in positive developments, risks to the downside continue to persist in the next few months. The pandemic had not yet vanished and its economic implications will be felt for years to come. At the same time, we must highlight the cryptocurrency surge happens 11 days before the third Bitcoin halving event.
If history will repeat itself, the price action could start to weaken right before the block reward will be cut into half. Buyers who had missed the upward move, should wait and see for more price action developments.
Whether or not the Bitcoin halving is priced in is still uncertain, but the probability of weakness prevailing during the next two weeks is elevated. To sustain the same elevated levels, market participants will need new positive developments to keep buying. We welcome the positive momentum, but at the same time, we caution our readers to stick a rules-based system and not let enthusiasm cloud their judgment when making investing decisions.