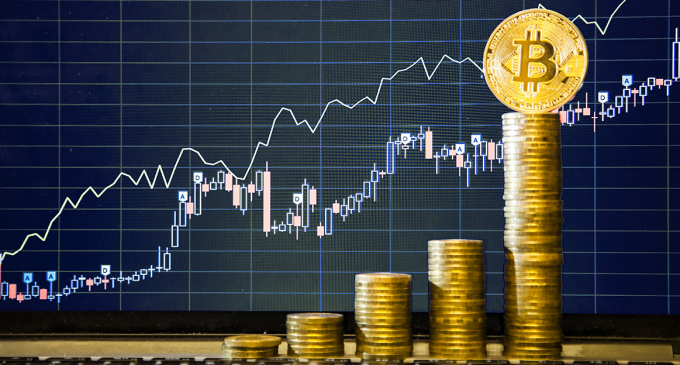 The Bitcoin sentiment had been improving over the past few days and less than 24 hours ago, the price action broke above the April 7th swing high, with high volume, suggesting there's a broad interest to push valuations higher. We're approaching the May halving date and as we've already mentioned several times, volatility will increase again heading into the event.
BitMEX shorts trimmed – bullish sentiment?
In our last Bitcoin article, we've mentioned that the sentiment is bearish below $7,500, but now that the price action had managed to break above that zone, bullish conditions had improved. What's even more supportive for some short-term upside potential has to do with the activity on the BitMEX exchange. According to skew.com, the recent surge in valuation had trimmed close to $70 million worth of short positions, communicating the order flow is now biased towards the buy-side.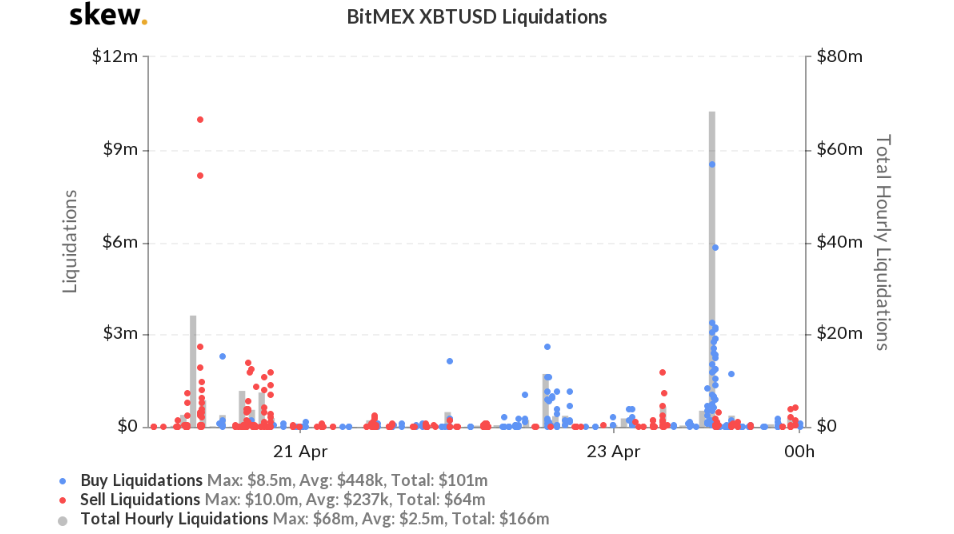 Considering the breakout above $7,500, the next upside target lies around $8,000, as we've highlighted in our last weekly crypto analysis. That's when the last selling leg started on March 10th and should be an area where sellers might start to short the market expecting at least a corrective move lower.
Bitcoin up, stocks down – correlation over?
Binance Research revealed an interesting study several weeks ago where the unusual high correlation between Bitcoin and some of the most popular stock indices had been discussed. Right now, we see Bitcoin making new monthly lows at the same time when stocks are starting to weaken again due to the release of fresh economic indicators.
If Bitcoin will continue to march higher, regardless of weakness in stocks, that will confirm the correlation had only been temporary and cryptocurrency traders/investors will need to look at different technical to make their decisions.
Since March 12th, the Bitcoin price action had been very choppy, same as it happens when a bottoming formation starts to unfold. Although that might be good news in the long run, it's a real challenge for short-term traders, which will be able to find good entry locations.
At the time of writing, Bitcoin is hovering again around the $7,500 area on the Coinbase exchange, after retreating from the new highs. An impulsive breakout below the area will be negative in the short-term, but the recent new high is indicative that buyers have the upper hand. Those who missed the entry at lower levels should wait for a new pullback, given how volatile the price action had been so far.