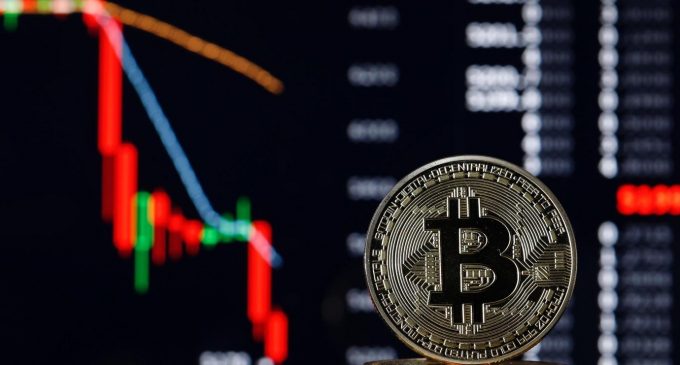 The first quarter of 2020 saw something unusual happening, as Bitcoin and the stock markets were highly correlated, according to a Binance Research. The analysis released by the popular exchange reveals some interesting figures, and that will be our topic for today.
Popular cryptocurrencies highly correlated
Before we dig into the stock market correlation, Binance had noticed a very high correlation among large-cap tokens:
Large-cap cryptocurrencies displayed record-high correlations in the first quarter of 2020. Bitcoin and Ethereum exhibited a high correlation (0.93) and a median correlation coefficient of ~ 0.81 with the other largest 15 cryptoassets.
That happened because investors around the world were dumping cryptocurrencies all at once, leading to a synchronized downside move across the entire crypto market. Bitcoin tanked to the $4,000 area before starting to rebound higher and so did the rest of the important tokens, leading to the high correlation exposed by the Research.
Will the correlation among large-cap cryptocurrencies remain elevated indefinitely? The past had proven us the contrary. The fear will gradually settle, and market participants will start again to reassess market valuations. It's very unlike the correlation will remain so high, simply because each token has some unique particularities.
Stocks and cryptocurrencies drop in tandem
According to the research, the correlation between Bitcoin and CMC200 was 0.88, while with Russell 2000 it stood at 0.64. The figures compared to S&P500 were a little lower, standing at 0.57, but despite that, stocks and cryptocurrencies had been highly correlated for the first time since the end of 2017.
The market turmoil, explained partially by the ongoing crisis with the COVID-19, led to negative price changes across most of the traditional asset classes like oil, commodities, equities, and corporate bonds. Following the global turmoil, the price of Bitcoin and other cryptos also dropped heavily in mid-March, in line with other assets like equities.

Although some crypto enthusiasts might be disappointed, the Binance Research did not find any sort of relationship between Bitcoin and gold on a longer timeframe. At the same time, cryptocurrencies investors/traders should be aware that such high levels of correlation are not constant and can change based on different market conditions.
At the time of writing, the price of Bitcoin is up by close to 2% daily, trying to break above the $7,000 area. Stocks, on the other hand, had been on the defensive this week, as negative economic indicators continue to dampen the investors' sentiment.