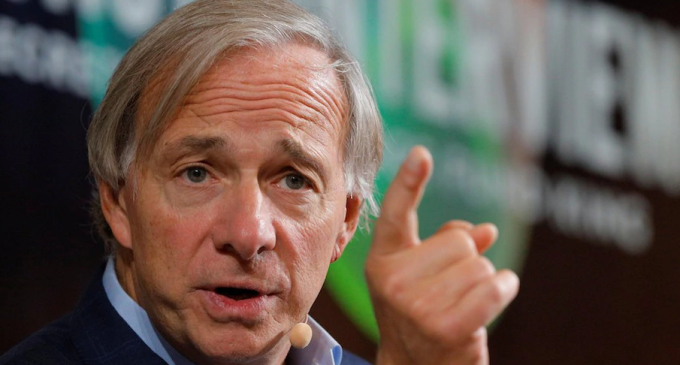 The World Economic Forum had taken place during the past few days in Davos, Switzerland, and even though the main topics had been the global economy and climate change, the topic of cryptocurrencies had been part of some discussion. As usual, Ray Dalio, the founder of Bridgewater Associates, the biggest hedge fund in the world, had attended the event. His remarks had been critical to cash ("cash is trash" according to his speech) as well as with Bitcoin.
Bitcoin not an effective currency
During a CNBC interview, Dalio mentioned that "there's two purposes of money, a medium of exchange and a store hold of wealth and Bitcoin is not effective in either of those cases now", continuing to say that "because of volatility to can't go next to it", touting Libra or any other token that should have a more stable value.
If we were to analyze what he said, we can conclude that Bitcoin is not really the ideal digital currency when it comes to buying products or services due to the high fees. In addition to that, price swings continue to be wild, meaning there's less incentive for long-term investors to buy and hold BTC. The speculative nature of Bitcoin continues to be one of the main roadblocks, but for short and medium-term speculation there does not seem to be a problem.
That's the main reason why the derivatives market based on Bitcoin continues to expand. We have futures contracts and options based on futures contracts trading on three different exchanges and ETFs continue to be one of the biggest expectations.
The price retraces lower
Although it's still uncertain what triggered the selloff, Bitcoin had been retracing lower during the past week, after encountering strong resistance around $9,200 on the Coinbase exchange. The price action continued to edge lower and broke below our key support area located around $8,500-$8,600. At the time of writing, Bitcoin trades around $8,300, still down on a weekly basis.
It's very unlikely that Dalio's comments might have triggered such a strong selling pressure, meaning the market move was mainly technical. If we look at the daily chart, we see Bitcoin started to weaken after reaching the 200 moving average, a key level. We expect to see whether buyers will manage to gather momentum and push the price up once again. If the current 2020 highs will be put under pressure, then the move higher should continue.