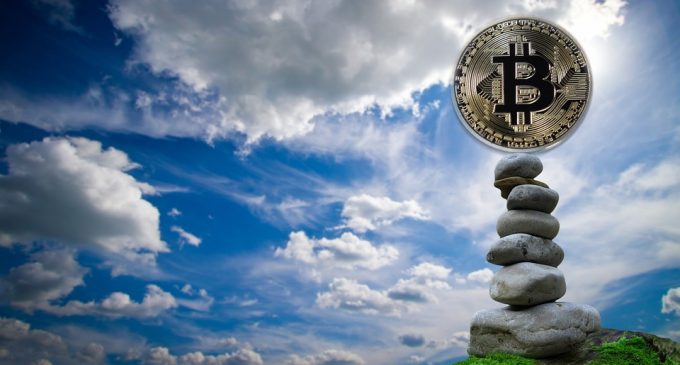 Following a very active first month of the year, when Bitcoin surged towards the $14,000 area then dropped towards $9,000, volatility had gradually begun to weaken, communicating that we should expect to have a calm end of the summer, with the most popular cryptocurrency unable to break any new records.
Although we've seen Bitcoin rising recently, after the US CFTC approved the Bakkt futures contracts, the enthusiasm had been short-lived, with the price hovering around the $10,000 area since August 15th.
30-day BTC/USD volatility continues to drop
According to the industry website bitvol.info, the current 30-day BTC/USD volatility stands at 3.47%, close to what we've seen at the end of June. Looking at the broader picture, Bitcoin volatility had been on an upward path since November 13th, when it was located at 1.13%. As the Christmas rally started to unfold, so did the indicator, reaching 5.85% on December 18th. The 2019 peak stands at 6.94%, a value reached on July 20th.
Following that date, daily ranges continued to compress, with more downside for the volatility ahead. As long as there won't be any new positive news, we should expect Bitcoin to continue to consolidate mildly.
Prospects for Bitcoin – negative
What's even more worrying for the buyers is that the upside looks limited, with the potential for further downside in the near future. As we've highlighted in our last weekly crypto analysis, we expect Bitcoin to head towards the $9,000 key support area, which is where some significant buying could be seen.
As we've seen in the past, these periods of stagnation are not positive for Bitcoin, since investors are looking to buy when momentum is trending higher. As a result, most of the big market participants could be waiting on the sidelines until any new significant event will take place.
Both positive and negative scenarios are equally possible. During the fall, we might start to see positive signs from the US SEC with regards to cryptocurrency-related ETFs. That should be a strong buying sign since it will enable more institutional investments in the industry.
On the other hand, we continue to see intense regulatory scrutiny around Facebook's Libra. A US delegation traveled to Switzerland to talk with the local official who will in charge of supervising the Libra Association and judging by the latest sign, their negative opinion remains the same. This may have been the trigger to force regulators to crack on the cryptocurrency market and Libra won't be the only one affected.