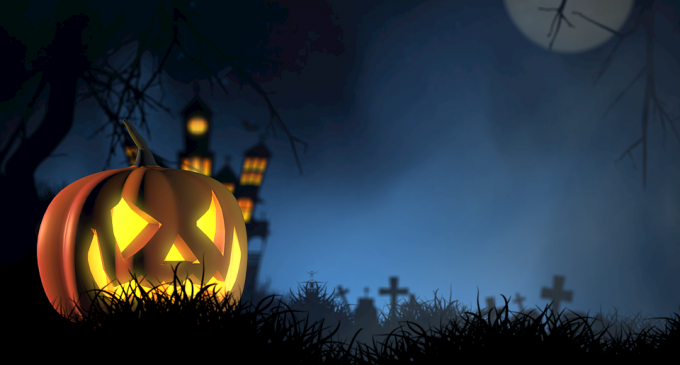 It's October the 31st, the Halloween holiday for those who live in the United States. Although this is supposed to not have any correlation with financial markets, an interesting phenomenon could be noticed especially when it comes to stocks, but we would like to find out whether Bitcoin will also be influenced.
Uncovering the "Halloween Effect"
Widely known as a seasonal pattern, the "Halloween Effect" had been an important topic among investors, given that financial assets tend to rise on October 31st and if they do, for the next few months the performance had been positive.
A year ago, stocks had confirmed this seasonal pattern and rose during Halloween, only to resume the downside approximately 10 days later. When it comes to Bitcoin, it also rose on the same day and continued to do so until November 7th, when it started to move impulsively lower, as you can see in our chart below.
Does this seasonal pattern have a meaningful impact on Bitcoin?
The answer to this question is rather no than yes. Even though last year we saw Bitcoin edging up since Halloween and for a few days afterward, the price action context was the most important aspect.
If we analyze the current context, Bitcoin had surged last week following positive blockchain news from China. The price jumped $3,000 as the Communist Party's main publication praised the technology and Xi Jinping reiterated that his country should become a world leader in this field.
However, yesterday we've talked about how China issued a warning on crypto speculation, highlighting their focus on the blockchain and not necessarily on cryptocurrencies. This isn't good news for Bitcoin and it should continue to act as a drag on the price.
At the time of writing, the Bitcoin price continues to weaken, standing around $9,120 on the Coinbase exchange. As we've highlighted in our last weekly crypto analysis, the $9,000 – $8,600 area should act as support and in case we'll see a strong break below it, that will mean Bitcoin will continue to erase the gains.
Even though China dismissed any interest in cryptocurrencies, traders need to understand that it takes time until the order flow changes to the sell-side. Based on the current conditions, we don't believe Bitcoin will be able to continue on its way up impulsively for the next few days. That could change, however, in case the market participants will find fresh news to link their optimism.