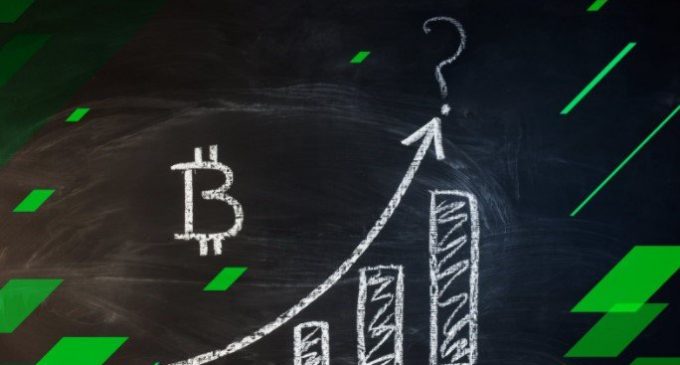 The price of Bitcoin had continued to rise this week and by the time of writing, it managed to reach $12,200 on the Coinbase exchange, close to breaking the mid-August highs. As we've mentioned in our last weekly crypto analysis, breaking above a short-term triangle pattern could unlock new upside potential and that's exactly what happened so far.
It is impressive to see Bitcoin and other major cryptocurrencies continuing to move higher, especially since stock markets had been range bound and extremely choppy, driven by stimulus and the uncertainty of a looming US election.
Dollar pressured – Bitcoin benefits
At the beginning of September, Bitcoin started to drop from the $12,000 area as the US dollar was recovering from the lows. Now that the dollar is under pressure again on stimulus hopes, Bitcoin is a net gainer.
Still, a breakout and continuation above the August highs will confirm the bullish trend might continue higher in the near-term, although it would be important for traders to consider that a highly certain path could follow in the next two weeks.
On a breakout above $12,000, buyers will very likely look at $12,500 and $13,000 as the next areas to cover some of the profits. At the same time, we should not exclude the emergence of selling interest, especially if the risk sentiment will reverse course.
One of the most important binary events of the year (the US Presidential election) is only two weeks away, which means market participants are expected to shift their attention towards it, especially since the polls are generally narrowing the differences between the two candidates.
Could the current rally be a false signal?
Despite Bitcoin managing to move past $12,000, one of the concerning aspects is the underperformers or other large-cap tokens like Ether or Litecoin. We can't see their valuations breaking higher the same as BTC, signaling a potential weakness in the broader crypto market.
That is why we suspect the next few days will be critical in determining whether the current positive mood can lead to a bigger move on the upside. Traders and investors should focus on the same factors as until today – the US dollar, stimulus progress, and stock markets.
In doing so, they will be able to get a better understand of the broad risk sentiment. Reaching $12,000 suggests massive Bitcoin inflows, but the increased volatility seen this year is putting a question mark after each outperforming leg up.