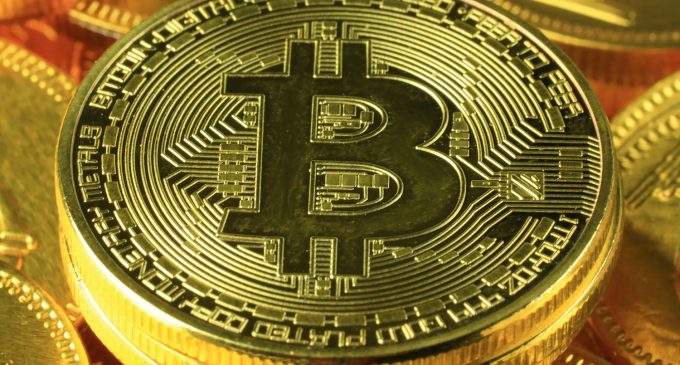 During the month of June, the number of "whale" Bitcoin trades (a trade that is at least 10 BTC tokens) had spiked higher, in particular on the popular OKEx exchange. Based on the data provided by Kaiko, there were more than 8,000 such large trades, exceeding other popular exchanges like Binance or Huobi by a large.
Increased Bitcoin trading activity occurred at a time when the price broke above a triangle formation. Even though the price had been relatively quiet during the past few weeks, Bitcoin is in a good position, having erased all the March losses.
OKEx – the most-wanted exchange for BTC whales
As you can see from the chart provided by Kaiko below, OKEx is leading by a wide margin, exceeding 8,000 whale trades during June. Binance stands second with almost 4,000, while Huobi follows on the third with little over 2,000. What's even more important to note is that OKEx had recorded the largest trade, amounting for 513.1 BTC.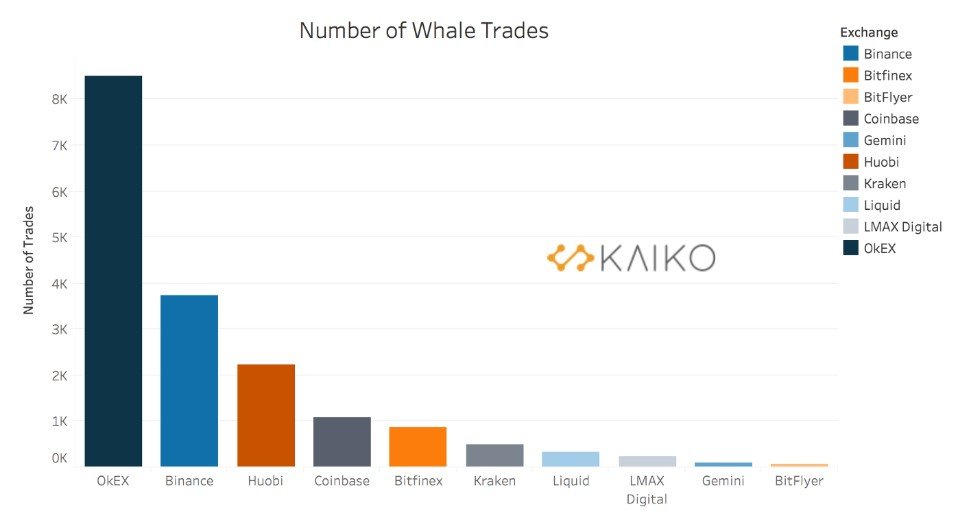 The average whale trade size on the exchange was 33 BTC and at the same time, more trades were happening on the BTCUSDT pairs, rather than BTCUSD. According to Cointelegraph, this happens because of a frictionless nature in crypto-to-crypto pairs, as compared to pairs involving fiat currency.
Additionally, there were a lot more buy orders as compared to selling on OKEx, which could lead us to believe this is an exchange preferred mostly by buyers. Although that might be the case, it could also be possible that buyers place higher orders and then sell gradually, if the price does not perform as expected.
Bitcoin trading still elevated
Data provided by coinmarketcap.com, suggests the 24h Bitcoin trading volume on all exchanges amount to more than $19 billion. The only token with a higher daily volume is the popular stablecoin Tether. Due to its more stable valuation and increased liquidity, Bitcoin is still regarded as a safety net in the crypto world.
Also, this year we've seen the correlation with the popular S&P500 increase, as Bitcoin tracked the performance of the index, especially when stocks were under pressure. Now that there a large derivatives market for Bitcoin trading, institutional investors are more involved and they make decisions based on how other asset classes are performing. This can be a positive factor (as long as stocks keep going higher) but could also put Bitcoin under pressure when the risk sentiment will deteriorate and risk assets will start to head south.